Tempers got sufficiently hot at Tuesday's public hearing over the county's cannabis ordinance that Supervisor Steve Lavagnino found himself threatening to have Sheriff's Office bailiffs haul out members of a notably large, angry, rambunctious crowd if they didn't stop interrupting.
By that time, it turned out, bailiffs had escorted out one especially incensed cannabis critic from a nearby room after he called John De Friel, a prominent Santa Ynez cannabis grower and member of the county's Agricultural Advisory Committee, "an asshole."
De Friel had just finished testifying before the supervisors when William "Bubba" Hines approached him. Hines denied grabbing or touching De Friel, but said he wanted to express his frustration that De Friel was growing 70 acres of cannabis next to the 22 acres of grapes he's growing and the tasting room he hopes to build. The smell from the cannabis, Hines said, will adversely affect his wine operation. Hines denied being walked out by bailiffs. "I told them I was leaving anyway," he said.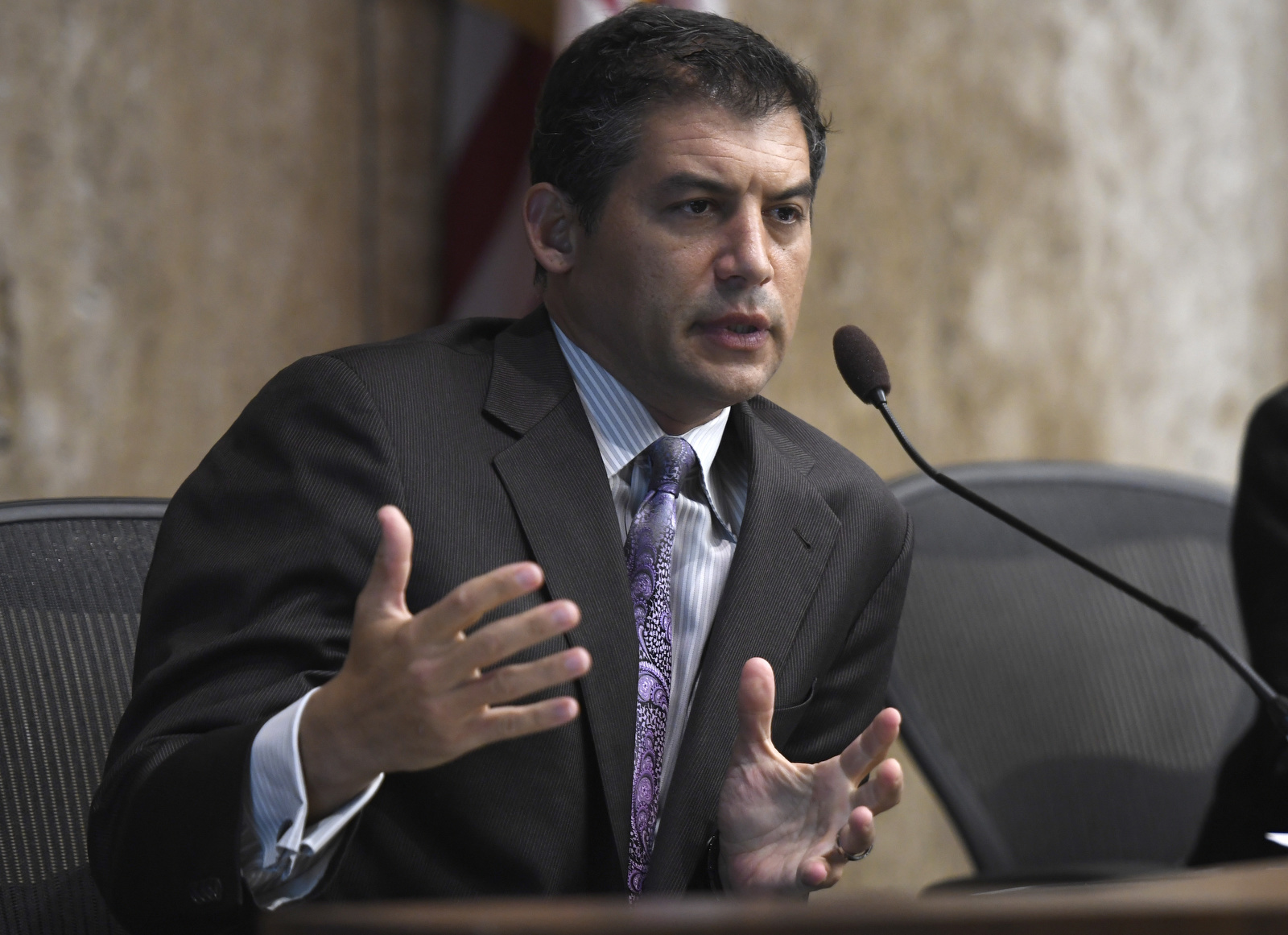 By Paul Wellman