Somebody must have spiked the Super Bowl with kryptonite. In an age of high-powered offenses, the Patriots and Rams produced the lowest-scoring NFL championship since 1949 (in the pre-Super Bowl era), when the Philadelphia Eagles blanked the Rams, 14-0.
"There's a lot of bummed-out people," said Kiki Garibay of the mood at his party in Carpinteria after New England's 13-3 victory. The Rams fans were disappointed by the team's performance and upset about an untimely holding penalty when L.A.'s Todd Gurley ran for an apparent first down in Patriots territory with the score tied 3-3 in the final quarter.
"It was a phantom call," Garibay said, and CBS commentator Tony Romo agreed when the replay showed the alleged offender, center John Sullivan, was doing nothing out of the ordinary in the scuffling at the line of scrimmage.
L.A. partisans will get no sympathy from their New Orleans counterparts. The Santa Barbara chapter of "Who Dat Nation" took out an ad in the Independent declaring, "The Saints Were Robbed" by a notorious non-call that likely kept them out of the Super Bowl.
As it turned out, Sunday's game might have benefited from having Drew Brees and the Saints challenging Tom Brady and the Patriots. L.A.'s third-year quarterback Jared Goff appeared not ready for primetime. Brady made the money play of the game, a 29-yard pass to Rob Gronkowski that set up the game's only touchdown.
"I had a sleepless night" after the game, Garibay said, but on Monday, he was optimistic about the future of the youthful Rams. "They got a taste of it," he said. "They'll know how to handle it next time."
PLAYOFF TIME: After exchanging 3-0 victories over each other, the boys' soccer teams of Santa Barbara High and San Marcos will be mutually supportive when they open the CIF Southern Section playoffs on Thursday, February 7, at SMHS's Warkentin Stadium. The Dons, defending Division 1 champions, will face Palos Verdes at 3 p.m., and the Royals will take on the Royal Highlanders in a Division 2 match at 5 p.m.
The Dons were motivated to atone for their one-sided defeat to San Marcos earlier in the season, and they erased the differential last Thursday when Juan Carlos Torres scored a pair of second-half goals, the latter on a brilliant free kick. The junior striker has scored 21 goals this year. "Special kids show up at special moments," Santa Barbara coach Todd Heil said. The Dons celebrated their fourth consecutive Channel League championship, and the Royals showed they are capable of doing damage in their playoff division.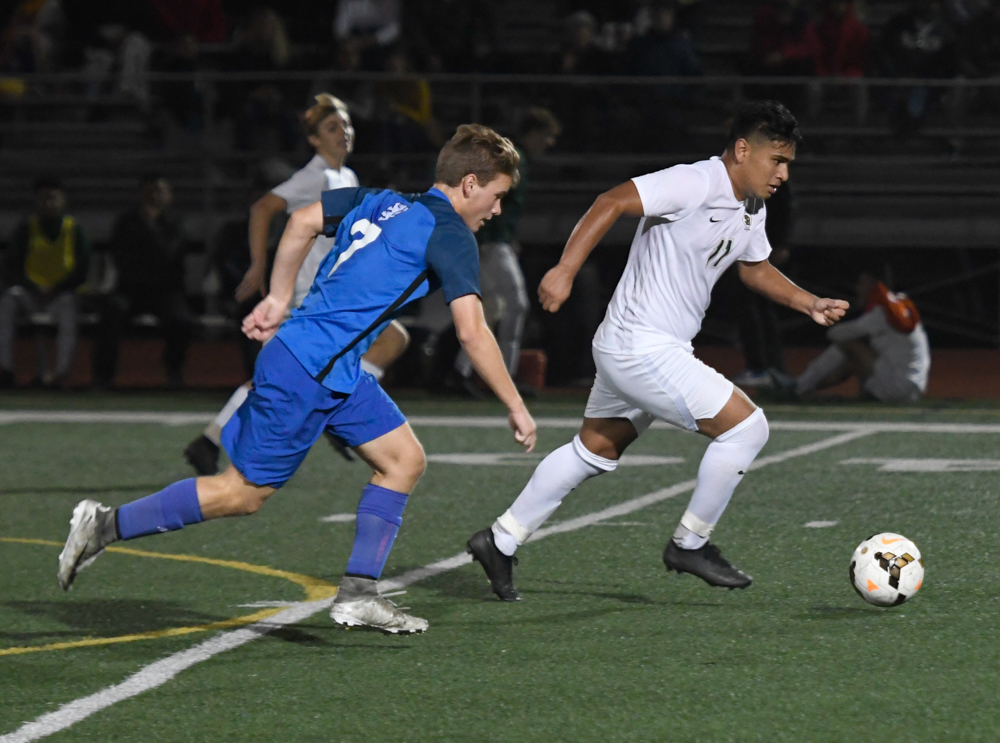 By Paul Wellman