Among the many legacies Elinor Bale Brelsford created in her amazing 102-year life, one of the most significant was her work as director of The Oaks Parent-Child Workshop. Her nurturing of both children and parents during their early preschool parenting years touched thousands of lives. Though she was not one to seek attention ​— ​making her wish known that there would be no memorial service ​— ​she couldn't prevent family and friends from coming together last fall to celebrate her remarkable life and impact. Folks came from across the country to pay tribute to Elinor and share stories of her work at The Oaks and how it lives on.
Elinor's career at The Oaks began almost accidentally. The school, originally founded in 1947 as the Hoff Heights Parents Community Nursery School, had shifted locations over its first five years from Hoff Heights (near Adams Elementary) to the Riviera, and would soon need to move again. Elinor was hired in 1952, three years after she and her husband, Harry, arrived in town. "I thought it was just a temporary position," she said, "and it ended up being 31 years."
Those turned out to be critical years for The Oaks and the other parent-child workshops that followed. Based on a model of collaboration with S.B. City College, our region's four co-ops provide both preschool education for children and parent education for parents who participate in a hands-on setting. Elinor wrote that the creation of these preschools ​— ​The Oaks, Starr-King, San Marcos, and Lou Grant in Carpinteria ​— ​was "the beginning of a long relationship of friendship and educational teamwork" with SBCC.
Still, The Oaks needed a new home. In 1958, families purchased 605 West Junipero Street. Shortly afterward, Elinor received a call from the fire department: The building had just burned to the ground. Undaunted, Elinor led the school's efforts to secure donations of construction supplies and services, and they rebuilt. Marilyn Statucki, the next Oaks director, explained, "Elinor was the force that helped The Oaks find a home and carry on. She really saved the school." Eventually, the school was renamed The Oaks Nursery School, inspired by the trees on the property and in neighboring Oak Park. The school continues to operate today, more than 60 years later, at the same address.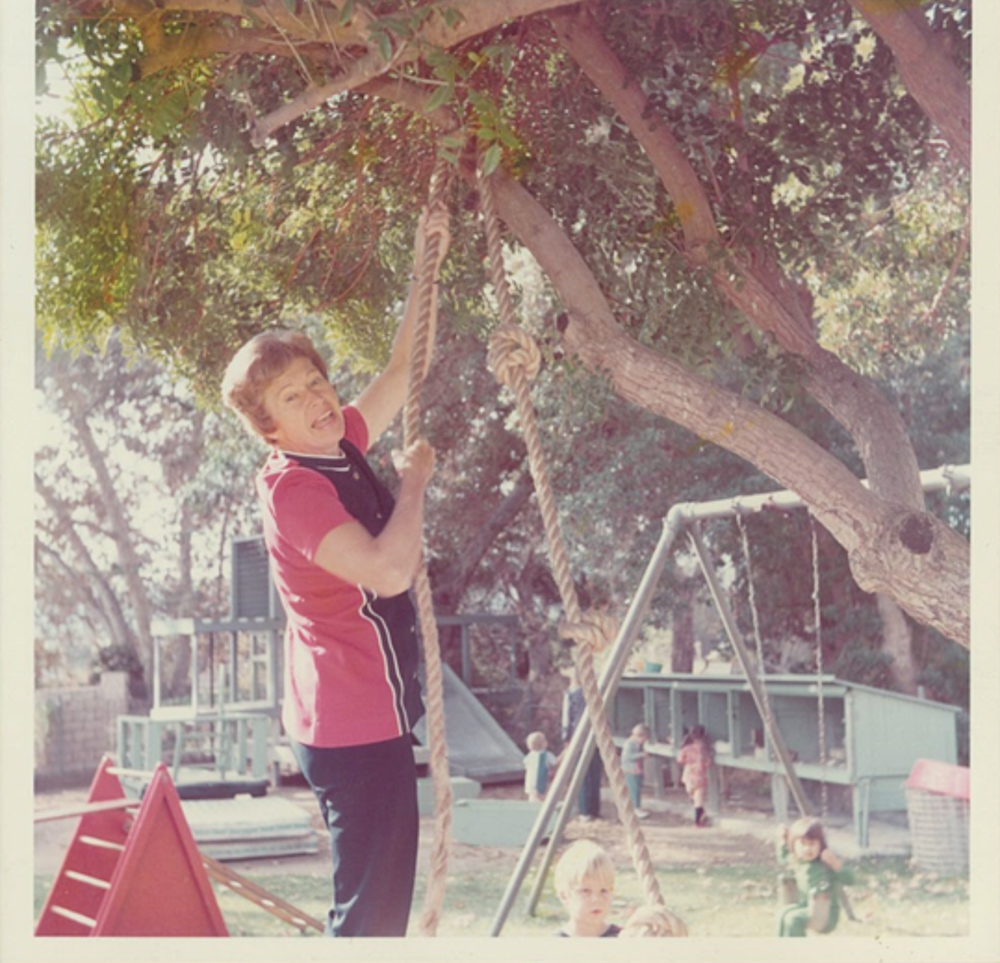 By Courtesy Photo