A rivalry that boiled over 45 years ago continues to fire up the crowds in UCSB's Robertson Gym.
"It's fun to beat that team," UCSB men's volleyball coach Rick McLaughlin said after the Gauchos scored a stirring five-set victory over UCLA last Wednesday. "I've followed the history closely and know what it means."
In the first six years that the NCAA sponsored men's volleyball championships, the Gauchos met UCLA in the final three times, and each time, the Bruins prevailed. The 1974 final was played at Rob Gym and was an epic match in which the Bruins rallied to upset the top-seeded Gauchos. That result seemed to solidify a UCLA dynasty that has brought 19 national championships to Westwood.
The Gauchos, meanwhile, still seek their first NCAA volleyball crown. They have been runners-up twice more, losing in five sets to USC in 1988 and Ohio State in 2011, McLaughlin's third year at the helm.
Last week, UCSB was ranked No. 6 in the nation and UCLA No. 4. After the Gauchos won their ninth consecutive match since being swept by the Bruins a month earlier, McLaughlin declared, "In the 11 years I've been here, this is one of the top two teams, if not the best team, I've coached."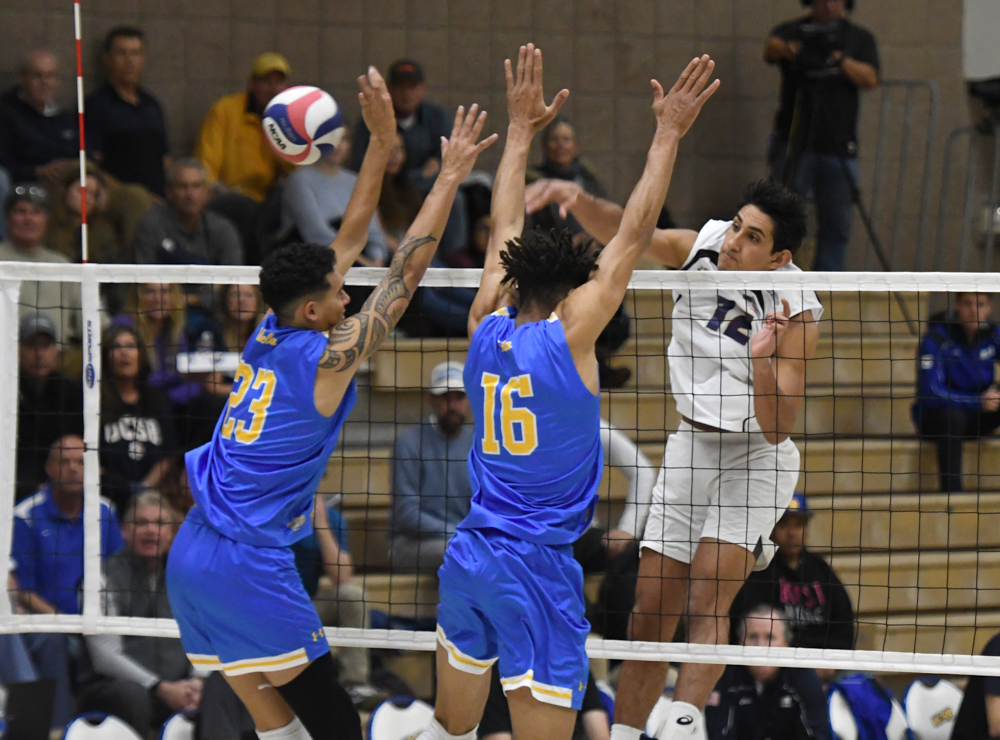 By Paul Wellman