My father was an Episcopalian missionary in Davis, California, before the church appointed him associate rector at Santa Barbara's Trinity Episcopal Church in 1961. It was quite a change to move from a small, rural college town to one of the prettiest cities in the world. Palm trees grew in front of the church. Olive trees grew on Olive Street, figs on Fig Avenue. In Davis, Dad started out holding services in the local movie theater before the Episcopal Church purchased a house we were able to convert into a parish church. Parishioners from the campus theater department turned its windows into colorful stained-glass replicas with only glue and tissue paper.
What a contrast to the imposing Trinity Church, one of the oldest Episcopal churches in the state. In the English Gothic style, it is built of local sandstone and designed by Philip Hubert Frohman, the same architect for the Washington National Cathedral. It all seemed near perfect to me and my brother and sister, especially when my parents were able to buy a house in the Samarkand, a neighborhood of charming houses and underground utilities.
I loved Santa Barbara on first sight, and I love it still today, but I soon discovered that not all of Santa Barbara was as pretty as it first appeared. In the 1960 election, John F. Kennedy received only 43 percent of the vote in S.B. County running against Richard Nixon, who many Californians already knew could be a nasty piece of work. The conservatives in Santa Barbara weren't just of the blue-haired aristocrat variety. There was also an entrenched hotbed of wing-nut conspiracy theorists and, as it turned out, racists. Hope Ranch still had a racial restrictive clause in its covenant, and the ultra-conservative John Birch Society, a totalitarian right-wing political advocacy group, opened The American Opinion Book Store on East Canon Perdido Street in the center of Santa Barbara, half a block from the main post office.
Thomas Storke, owner and editor of the Santa Barbara News-Press and himself a conservative aristocrat, won the Pulitzer Prize in Editorial Writing in 1962 for his exposé of the Birchers. He denounced the semi-secret society's wild accusations against President Dwight Eisenhower, whom they called a "dedicated, conscious agent of the Communist conspiracy," as well as Supreme Court Chief Justice Earl Warren, CIA director Allen Dulles, other political and educational leaders, "and even ministers of the Gospel."
Into this politically charged environment came the Everton family.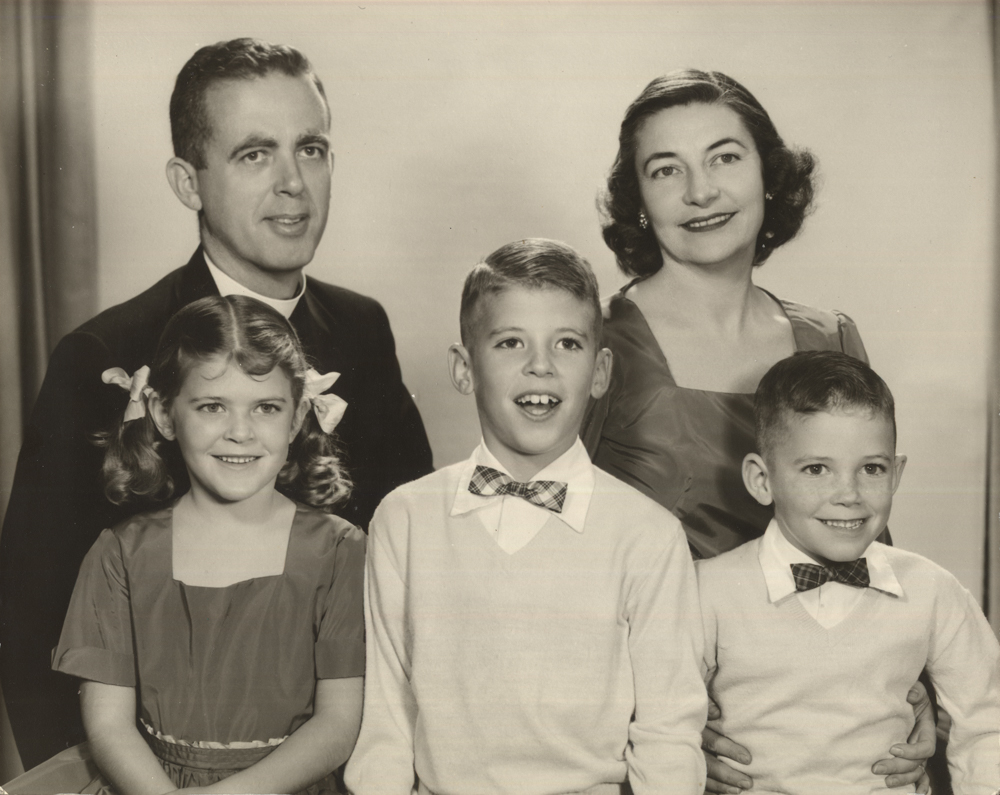 By Courtesy Photo