Address: 2423 Chapala Street
Status:
For Sale
Price: $1,345,000
Hummingbirds have always been symbols of luck for me. They visit so fleetingly, and they move so quickly, that any sighting feels fortunate, and any extended interaction feels downright auspicious. So I was sure that it was a good sign when, to my surprise and delight, I found a hummingbird accidentally fluttering inside the master bedroom when I visited the house at 2423 Chapala Street last week.
This three-bedroom, two-bath house is a charmer. Its location on the 2400 block of Chapala puts it close to Cottage Hospital, one block from State Street, an easy walk to the restaurants and shops on DelLa Vina, and a short uphill ramble to the Mission and its adjacent rose garden and hiking trails. It's in the epicenter of everything. Yet the house itself sits back off the street, surrounded by a lush green lawn behind a quintessential white picket fence. A trellis over the front gate is covered with jasmine, providing an appropriately romantic entry to the storybook cottage itself.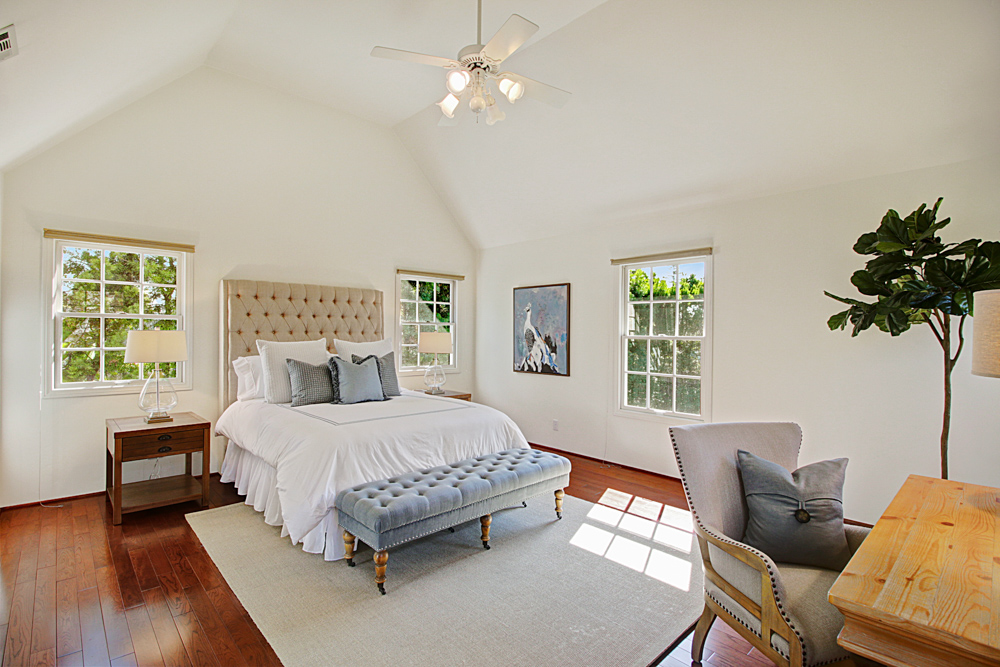 Kristin Renee