A 13-game Channel League winning streak that spanned nearly two years came to an end for the San Marcos High boys basketball team.
Bryce Warrecker spearheaded a fourth-quarter surge and Santa Barbara claimed a 63-58 victory in a pivotal contest between the two remaining unbeaten teams in the Channel League.
"I wasn't pleased with the way we played, but I was proud of the way we responded to the situation," said Santa Barbara coach Dave Bregante. "San Marcos is loaded."
J.R. Richards Gymnasium was packed and the two teams operated at a frenetic pace on the court that matched the intensity of the crowd.
A three-point play by Jackson Hamilton gave the Dons a 15-13 lead at the end of the first quarter and Santa Barbara increased its lead to 25-18 on a Hamilton three-pointer with 2:20 remaining before halftime.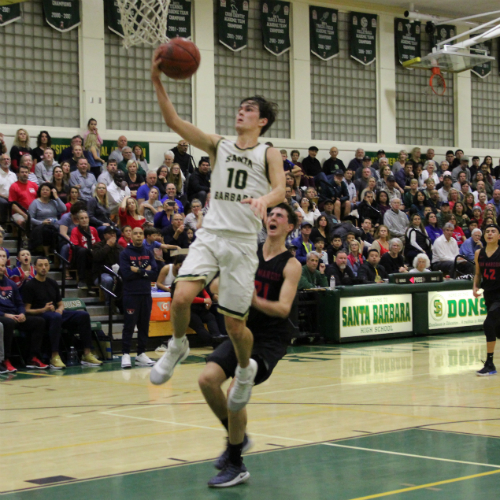 By Victor Bryant