What began as a hot start to the season has evolved into a historic winning streak for the UCSB baseball team.
The Gauchos defeated Cal Baptist 7-1 on Saturday afternoon for their 12th consecutive victory, matching the 1984 team for the longest winning streak in program history.
Current UCSB head coach Andrew Checketts borrowed a cooking analogy from former UCSB coach Bob Brontesma regarding the development of the team.
"You've got to have the right ingredients, you have to have the right timing of when to put them in and then you need to have the right temperature. I thought it was a great analogy," Checketts said. "The ingredients are the players, the timing is how old they are and when they mature. The temperature is the environment and the culture piece of it."
The on-field product of that preparation has been nothing short of dynamic as veterans Tommy Jew, Thomas Rowan, Armani Smith, Eric Yang and Tevin Mitchell make up the heart of a menacing lineup.
Redshirt sophomore Jack Dashwood got the start for UCSB on Saturday and his first pitch of the game was promptly blasted into the netting beyond the left field fence by Cal Baptist second basemen Luke Navigato.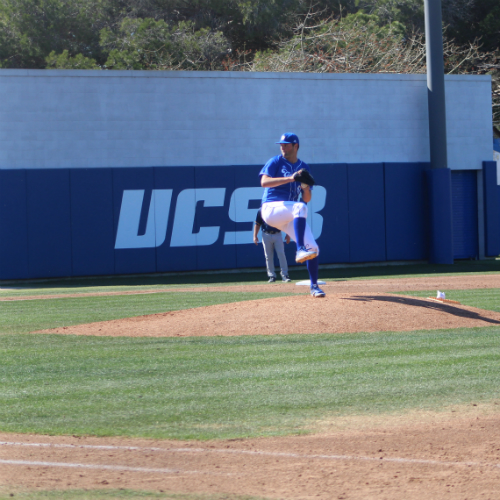 By Victor Bryant