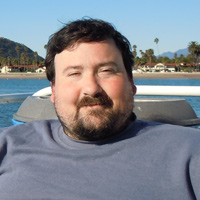 A Very Able Individual
Born with a physical disability, Michael Jochim lived a life full of sports, archaeology, beach visits, humor, and freedom. Read story.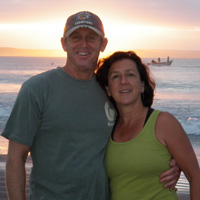 Santa Barbara Firefighter and Malibu Lifeguard
Mike Moses was a longtime ladder truck captain for Santa Barbara City Fire and lifeguard for Los Angeles County. Read story.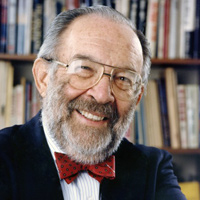 A Life Fully Lived
A strong backer of liberal causes, politicians, and publications, Stanley Sheinbaum blew the whistle on the CIA's covert torture program in Vietnam and later came to Santa Barbara to join the Hutchins Center for the Study of Democratic Institutions. Read story.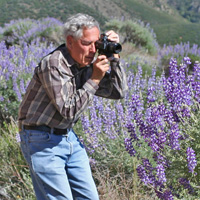 1930-2016
With a love of the natural world that he shared with all, renowned botanist Bob Haller preferred to see his Trees of Santa Barbara on the front seat of cars with smudge prints, dog-eared pages, and leaves stuck in it. Read story.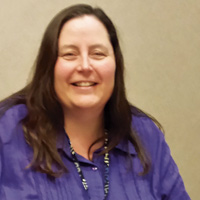 A Kind Heart in Bankruptcy Court
Danielle Chackel, the liaison for free legal clinics at Bankruptcy Court, was a wonderful listener who cared deeply for all living things. Read story.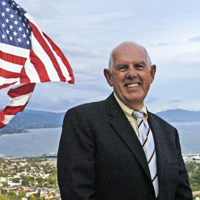 An Orphan Who Delivered 6,000 Babies
An ob-gyn and a city councilmember for many years in the community, Dr. Dan Secord left behind a multitude of friends, many of who sang him a last farewell. Read story.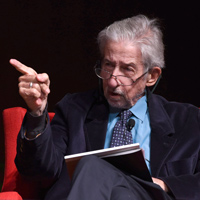 Beloved Comrade
Tom Hayden was famous as a politician and 1960s radical, but the former altar boy was also an electrifying speaker. Read story.
Democratic Socialist and Secular Humanist
An attorney and philosopher, Ed Laing worked for social justice during the dark days of the McCarthy era and up until he died. Read story.
Little League Baseball Coach
Andrew Darke's coaching for Little League teams was only a part of his life, but his friendship and demeanor on the field profoundly affected the players and the parents. Read story.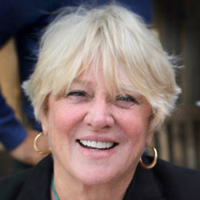 Santa Barbara's Fairy Godmother
Joan Magruder died reluctantly after a lifetime as a blonde hurricane, championing others while overcoming personal fears, and lovingly spoiling her grandchildren. Read story.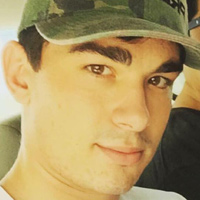 In the end, it was Ripkyn's goodness that made you swoon. Read story.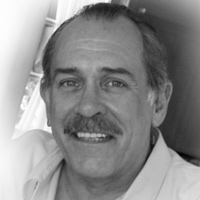 Writer and Raconteur
The writer of several novels and a fierce defender of the works of his father, John, Thomas Steinbeck left with the Perseid meteor shower this year. Read story.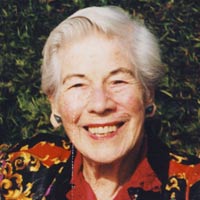 A True Pearl's Girl
Feisty and dogged, Sue Higman had learned at Pearl Chase's knee that the good fight was a tireless one, skills she used to save the Wilcox property. Read story.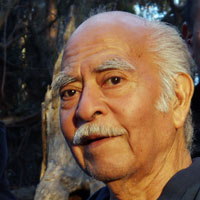 Patriarch of the Rose Café #2
After working with his mother at her Haley Street restaurant, Manuel Barajas opened his own Rose Café on the Mesa in 1980. Read story.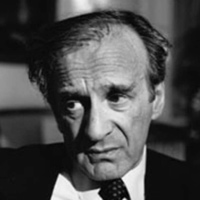 A Remembrance
"When a Jew cries, 20 centuries cry with him or her," he told the author. Read story.