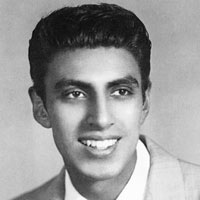 A Very Good Life
Relatives, friends, and customers alike remember John Alvarado's integrity and kindness; he leaves behind a proud heritage. Read story.
A Builder of Community
George Solinas worked with the United Farm Workers, La Casa de la Raza, and many others who needed his artistry and building skills. Read story.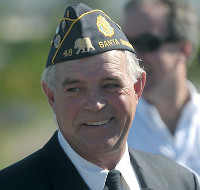 Hot Dog Man, Legislative Crusader
Bill Connell nourished customers with hot dogs and wise-cracking asides at his Carpinteria Bluffs stand — with which he won for all veteran vendors tax-free status. Read story.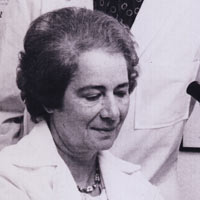 Distinguished Cancer Researcher
A survivor of Majdanek prison camp, Dr. Marianna Masin pioneered early cancer detection with her husband at Sansum Medical Research Foundation. Read story.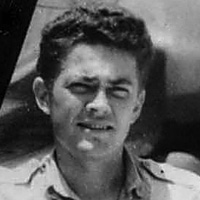 One of the Greatest Generation
From humble beginnings, Jim Pattillo became a decorated WWII pilot and judge of the Santa Barbara courts. Read story.
Martial Arts and Ballroom Dance Sensei
Gruff, warm, commanding, and relentlessly generous, Ken Ota combined the teaching of martial arts and ballroom dance. Read story.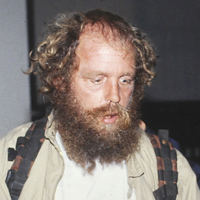 Homeless Rights Advocate, Street Person
Ed Mannon occupied the epicenter of homeless activism in the 1980s, challenging the "no camping" ordinance and getting voting rights for people with no "fixed domicile." Read story.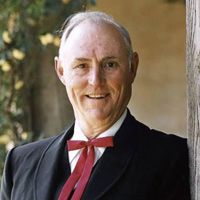 Gaviota Rancher, Raconteur
An attorney, rancher, and grand storyteller, J.J. Hollister left a legacy of civic and family pride. Read story.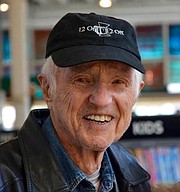 The People's Cinematographer
Haskell Wexler earned Oscars for producing a short film and two for cinematography, and recognition at Cannes along the way. Read story.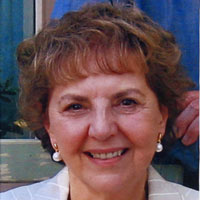 Inspired the Greek Festival
Bringing the warm hospitality of her Greek heritage to her adopted city, Helen Stathis sparked the first of Santa Barbara's decades of Greek Festivals in 1973. Read story.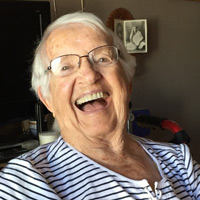 The Original 'Hugging Mother'
Nothing in Shanta-Ma's brutal early life would suggest she'd live an increasingly loving and openhearted 100 years. Read story.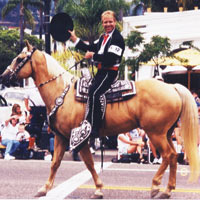 Old Spanish Days Leader
Dennis Rickard's involvement in Fiesta started when he was 2 and culminated in his role as El Presidente. Read story.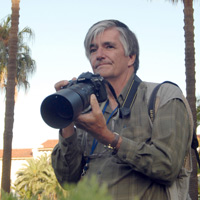 Photographed Santa Barbara for 43 Years
Photographer Steve Malone spent his life capturing the essential moments in the life of our town. Read story.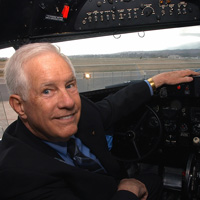 Legendary Author and Self-Publishing Pioneer
Dan Poynter's Self-Publishing Manual guided countless authors' manuscripts into becoming books. Read story.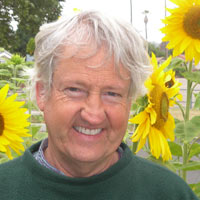 A Gifted Artist Who Lived Simply
Santa Barbara artist Kenneth Korten created beautiful objects through careful observation and patient craftsmanship, and he walked gently on this earth. Read story.