Backpacking

Going Lightweight in the Backcountry to Check Trail Conditions.
Ray heads into the backcountry on a trip to check trail conditions after the Zaca Fire and winter rains. Read story.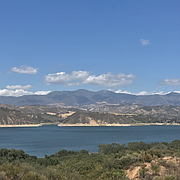 June Kicks Off Best Summer in Years to Visit Lake
Lake Cachuma Recreation Area bubbles to life after rainy winter. Read story.

Ultralight Backpackers Scouting Post-Disaster Trail Conditions for the US Forest Service.
Jhaura recounts a trip by several of the Lite Hikers who are doing recon trips in the wilderness areas to access the fire damage. Read story.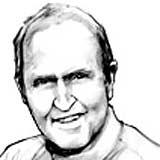 Choosing the Right Sleeping Bag Makes All of the Difference.
Ray shares his thoughts on getting the right sleeping bag for the Santa Barbara backcountry. Read story.
First in a Series on How to be Ultra Cool and Lite on the Trail
Ray takes a look at the nitty gritty of ultralight weight backpacking in a three part series. Read story.

Your Choice of Pack Will Determine How Serious Your Are About Going UL
Ray takes a look at the first piece of ultralight gear you'll want to buy. Read story.
Friend Hiked Out for Help
Search and Rescue helicoptor found 23-year-old Jackson Still at sunrise after companion hiked out for help. Read story.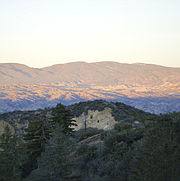 This Gradual Ascent Through Sacred Lands Is a Great Weekender
This gradual ascent through sacred lands is a great weekender. Read story.
Meandering Along the Creek Through Historic Pioneer Country
The lower Manzana Trail wanders for 8 miles to its confluence with the Sisquoc River. Here you can visit the historic Manzana School where 20-25 children received their education in the 1890s. Read story.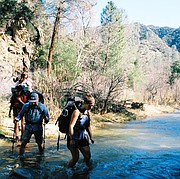 Good Time to Explore San Rafael Wilderness
Now's a good time to explore this popular hike through the San Rafael Wilderness. Read story.

Shed the Pounds and Have Way More Fun
It no longer takes 40 pounds of gear to get out in the wilderness. With new technology, it's possible to shave your gear down to less than 10 pounds, not counting food and water. Read story.
The Three Mile Hike to Fish Creek is Just Right
The upper Manzana Trail leads 6 miles to Manzana Narrows where it connects with the White Ledge Trail and is an important thoroughfare for back packers heading into the San Rafael Wilderness. Just 3 miles upstream is Fish Creek - an excellent short hike, especially nice for young children. Read story.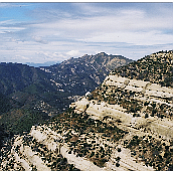 An Overnight Not For the Faint of Heart, In the Heart of the San Rafael Wilderness
An overnight not for the faint of heart, in the heart of the San Rafael Wilderness. Read story.