Gaviota Activities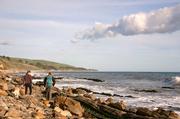 Picturesque trestles and a unique beach
The trestles at the mouth of Arroyo Hondo Canyon are very picturesque, as is the beach below. The climb down to the beach is only the start of the adventure. Read story.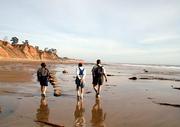 Though a state park, the beaches offer a secluded walk in either direction.
The beach front at El Capitan is so pleasant it is difficult to think of going anywhere else, but if you do you will find the beaches in either direction a wonderful treat. Read story.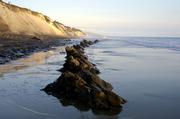 Secluded beach walks make this a must-do place to explore
I have always found walking along the Gaviota beach to be a wonderful experience and I try to do it at least 3-or-4 times a year, usually in the winter months when it is much less crowded. West of the pier the coastline is rocky and you won't be able to get too far, but what you will discover as you walk to the east easily makes up for this. Read story.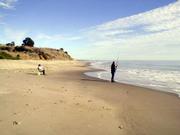 Whether for an overnight stay, a day relaxing by the seashore or or a great walk, Refugio provides it all.
Like El Capitan, Refugio Beach State Park has lots of space for picnicking and playing in the surf, and the water is usually calm, making this a relatively safe place for the kids to play at the ocean's edge. Read story.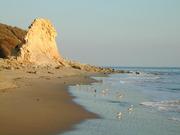 Secluded yet popular with great walks at lower tides
San Onofre Beach gets more use than other beaches along the Gaviota coastline so it isn't as uncrowded as some of the other beaches; nevertheless it rarely has more than 15-20 people here at any time. There are wonderful walks in either direction at low tide and it is 3 miles in either direction to Arroyo Hondo or Gaviota State Park. Read story.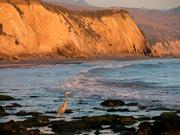 Though little known, this secluded beach is just a few miles north of Refugio
It is a bit of a hike down to the beach on the rough trail, but once you are there you'll find a long stretch of wide open sand and plenty of places to set out your gear for the afternoon. Read story.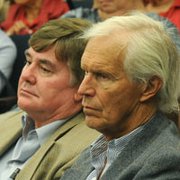 Management Plan Clears Hurdle, but More Work Remains
Management plan clears hurdle, but more work remains. Read story.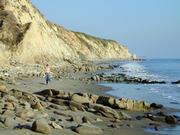 A small quarter mile long beach that has a very remote feeling to it.
Vista Del Mar provides an access point to the beach between Gaviota and San Onofre. A narrow trail leads down to the bluffs. Below is a small quarter mile long beach that has a very remote feeling to it. Read story.