Ojai Activities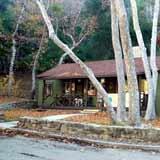 Ojai Naturalist to Lead Children's Program
If you are a mom and dad with little kids in a stroller, this program at Wheeler Gorge offers one great opportunity to connect them with the outdoors. Read story.

The Answer: A Lot!
Young Fillmore resident closest guess to number of acorns a woodpecker can store. Read story.

Meet Kim Stroud & Her Live Raptors
Learn more about birds of prey this Saturday at Wheeler Gorge Visitor Center. Read story.

Snakes, Snakes and More Snakes Than You Can Shake a Stick At.
If your kids are curious about snakes, this Wheeler Center program is for them. Read story.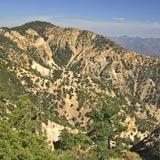 High Country Views Atop Pine Mountain and a Mellow Day Hike
With views in either direction on this day hike and massive sandstone boulders giving a feeling of being on top of the world, there is no better place to get out into what some would call a "real forest" - the big pines. Read story.