Santa Ynez Mountain Activities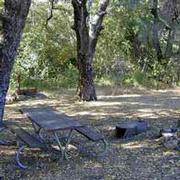 Fall Colors, Winter Coolness, and Great Views of the Backcountry
The hike down the back side of Cold Springs Trail to Forbush Flat provides the perfect winter workout. Read story.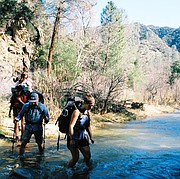 Good Time to Explore San Rafael Wilderness
Now's a good time to explore this popular hike through the San Rafael Wilderness. Read story.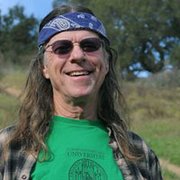 The entire trail hike has great geological interest. Read story.
From Either the Top or Bottom, A Nice trail to Hike
Snyder Trail provides a long hike, especially for those who are staying at Sage Hill. The trailhead is just a few hundred yards before you reach the Los Prietos Ranger Station where this camp is located. Read story.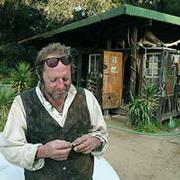 Forest Service Finally Forcing Tom Merkel to Leave His Paradise Road Cabin
Forest Service finally forcing Tom Merkel to leave his Paradise Road cabin. Read story.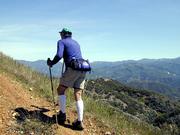 If you like great views, you'll love this trail. The route follows Romero Road for 1.5 miles down towards until it intersects the Romero Trail, then follows this up to the top of the mountains. Though you will have a steep hike to the crest, once there you'll feel like you are on top of the world. Read story.