Willard F. Bellman, Ph.D.
1920 - 2010, Santa Barbara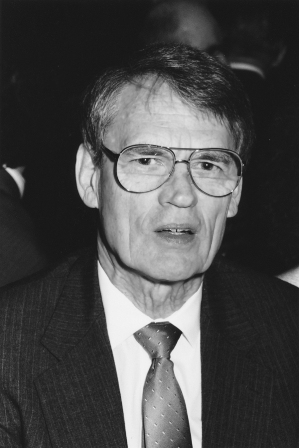 May 4, 1920 - Dec. 12, 2010
Willard F. Bellman ('Will') passed away peacefully on Dec. 12, 2010 at age 90. He was preceded in death by his beloved wife Kay, and is survived by daughter Debbie, son Chris, daughter-in-law Shirley and grandchildren Ryan & Hana.

Will was a founding faculty member at CSU Northridge and an internationally recognized figure in the world of theatre design and production, specializing in stage lighting. He was named Professor Emeritus in Theatre in 2000. He was also a prolific author, including "Lighting the Stage, Art and Practice".
Will was an active Lifetime Member and Fellow of the United States Institute for Theatre Technology (USITT), receiving USITT's highest award, The Joel E. Rubin Founder's Award, a Special Citation for Achievement in Lighting Design Education.

Will and Kay enjoyed traveling and spent a year's sabbatical in Germany 1967-68. He later cared for Kay during her 20 yr. journey with Parkinson's disease. He was gracious, kind, intelligent and charming - always supportive and helpful. Will was a proud father and grandfather and will be greatly missed.

Memorial gifts may be made to the USITT Young Designers and Technicians Award in Lighting Design c/o USITT 315 South Crouse Ave., Syracuse, NY 13210. A celebration of Will Bellman's life is being planned. For more info email: bellman2011@cox.net