Fred "Squally" Garrett, Jr.
1963 - 2013, Santa Barbara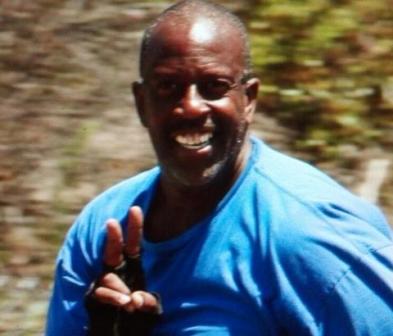 September 2, 1963 - February 17, 2013
Fred "Squally" Garrett, Jr. was born September 2, 1963 to Sarah Pointer and Fred Garrett, Sr. We tragically lost him to an unfortunate motorcycle accident on February 17, 2013.
He was preceded in death by both parents, and two brothers, Eugene "Peanut", and Robert "Big Man" Pointer. He is survived by his wife Kari Lynn Cone; brothers: Earl, Manuel, Robby and Dwight; six sisters: Mary, Linda, Barbara, Martha, Brenda, and Amber; one Aunt: Leola, and a host of nieces, nephews, cousins, and friends.
Squally graduated from Dos Pueblos High School in 1981, where he was a star center on the football team. He met Kari in 1997. They fell in love, married on May 3, 2001.
He was the beloved father of Shaylyn, Sara, and Aleaha, also three step children, Nicole, Bryce, and Rainee; who he dearly loved as his own.
Squally was very loving and free-hearted in his life. His smile was so contagious you never knew if he was in pain or having problems. That smile was always on his face. He loved to jet-ski, bike ride, paintball, race remote control cars, as well ride his motorcycles. For years he coached Rainee's softball team. He did free repairs at the Home Base on G Street in Lompoc CA. He also gave free haircuts to people in need.
If you were ever broken down on the side of the road, Squally would stop and "MacGyver" your vehicle to make sure you got where you were going safely.
He will be truly missed by everyone that ever met him.
Celebration of life was held Saturday March 30, 2013 at in The Grove at Santa Barbara Elk's Lodge, 150 North Kellogg Ave.