Dr. Klaus Juergen Oskar Willy Hallig
1938 - 2013, Munich, Germany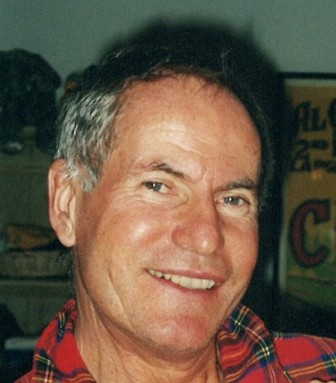 Dr. Klaus Juergen Oskar Willy Hallig died in his Munich apartment on September 20, 2013 after a four year battle with colon cancer. He was 75 years old.
Born in Potsdam, Germany on February 27, 1938. Klaus grew up as a little boy during world war II in Berlin. He was the son of Edith Goerwitz and Dr. Christian Hallig. Klaus's father was a filmmaker, director, author and bon vivant. His mother in her mid-life divorced Christian and married Thomas Wagner. Together Edith and Tom founded a successful film distribution company. Klaus graduated from the Technical University of West Berlin with a doctoral degree and his thesis was published on American Advertising Experiences in the Common Market and it is on file at the New York Public Library.
The three surviving children of Klaus are: Oskar Hallig 38, Soleil Hallig 14, Sebastian Hallig 14, plus Oskar's spouse, Mike Zippel. He is also survived by the mothers of his children, Bobbie Hallig and Beatrice Hallig along with members of his families.
Klaus was predeceased by his only sibling, Gisela von Baillou in 1980.
In the Mid 60's Klaus's mother Edith introduced him to a young German visionary named Leo Kirch, and a life-long work and personal friendship between the two men developed. Klaus later assumed the American representation of the Kirch-Group, the premiere European Television distribution company. Bringing TV classics like Dallas and Bonanza to Europe. His company, International Television Trading Corp. (ITTC) was founded in 1966 and had offices in New York City, Los Angeles and Massachusetts.
Klaus's career was distinguished by his reputation for fair dealings. An engaging, charming raconteur and known for his wit; Klaus was the two time Emmy award winning producer of Leonard Bernstein productions. The Bernstein relationship included a 21 year exclusive film contract. Klaus was also engaged in the business of distribution of theatrical and non-theatrical (television) motion pictures, films and programming to the United States and foreign networks. He won two prime time Emmys for the television program "Great Performances" and was nominated for three others.
In 1965, Klaus married Bobbie Dalene Davidson and Oskar Klaus Hallig joined the family as an infant in 1975.
Klaus met Beatrice Lodge-Grimm in 1996 and they married in October of 1998 at the San Ysidro Ranch. They lived in Montecito with their twins, Sebastian and Soleil, born in 1999. Although the couple divorced in 2005, they maintained a close friendship, enjoying watching their children grow up in Santa Barbara.
Klaus had a passion for collecting antique automobiles, tennis, skiing (he was a downhill and slalom champion during his teenage years in Bavaria). He loved nature, especially trees and birds and the preservation of such and environmental protection were important to him - he supported many causes quietly.
Above all, Klaus's pride and joy were his children. He enjoyed taking his kids on big adventures: skiing in the Alps, cultural trips to Europe and through the Bavarian and Austrian countryside. December was an exceptionally special time for Klaus, as he delighted in the experience of Christmas through the eyes of his young children.
Teaching all of them, his first language, German and telling them about history, not to be forgotten: "learn from it, otherwise we are contempt to repeat it."
All Klaus would hope for, is to be remembered with a smile on his face and a twinkle in his eye. He will be greatly missed.
There will be a memorial service to honor Klaus's life on December 14th at 10 am in the beautiful Mural Room at the Santa Barbara Courthouse.