Henrietta Amundsen di Suvero
1934 - 2013, Santa Barbara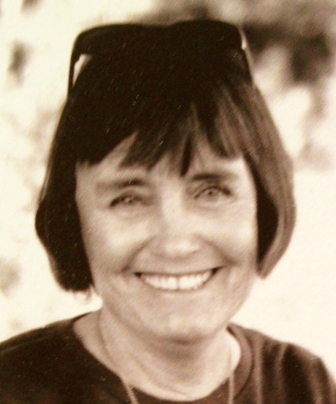 May 19, 1934 — October 20, 2013
Henrietta Amundsen di Suvero, beloved Mother of Marius Ledebur, Romana di Suvero and Alexander di Suvero and grandmother of Ava Victoria Roeg, died on October 20, 2013. She was the only daughter of Olaf Amundsen and Sarah Wigglesworth Porter and was born in Boston. She grew up in Norway attending schools in Oslo and nearby Thule until she went to school in England at Cranbourne Chase, London and then moved to the United States in 1946, residing in Ojai, California with her parents. She met and married Christian Ledebur with whom she had a son named Marius who lives in Northern California. She divorced in 1955 and in the late 1950's she met Victor di Suvero, whom she married in 1960 in Northern California. They had their daughter Anna Francesca Romana and son, Victor Alexander. Her daughter resides in London where she is a successful landscape architect and her granddaughter, Ava Roeg is a recognized writer and editor. Her son, who is a worldwide traveling cinematographer, resides in the New York area with his wife Flora.

After years in Northern California and Europe, Henrietta's love of the landscape and climate led her to return to Southern California and live in Santa Barbara. She worked as a volunteer regularly with Santa Barbara Meals on Wheels, Lotusland and Direct Relief International for many years. The love of life and generosity she demonstrated were recognized as essential elements of her character and became apparent in the friendships she and her husband Victor made with Krishnamurti, John and Toni Lilly, Yanko Varda, Jerry Mander and Alan Watts. Henrietta was a good friend to those she cared for and will be dearly missed by all who knew her.
Hands
Sinews, tendons, bones
we feel, we hold, we stroke
freckles, skin, gentle touch
how your hand has become my hand...
~Ava Victoria Roeg