Lawrence Gradias
1936 - 2012, Prescott Valley, AZ; formerly of Santa Barbara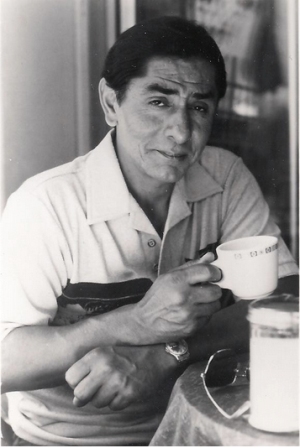 12/30/1936 - 12/31/2012
Lawrence passed away on December 31st in Prescott Valley, Arizona, one day past his 76th birthday. He was surrounded by his wife and sons. A native of Santa Barbara, CA, he had fond childhood memories playing at the Boys Club in Santa Barbara. At the age of 17 he enlisted in the Air Force and was stationed in Japan. He would eventually return to Santa Barbara.
He loved the ocean and fishing was what he loved the most. He was the friendly face you may have seen fishing in the early morning hours along Butterfly Beach. He was sociable person and made friends wherever he traveled. He never met a stranger. In fact, there were multiple occasions when he travelled halfway across the country only to have someone walk up and say, "Larry, is that you?".
Lawrence thought of family first and was always there when you needed him. Our dad will be missed. He taught us a lot of life lessons, most we didn't listen to but usually wished we had. His family and friends have shared so many wonderful adventures with Lawrence. He was a great father to his sons and all their friends as well . Those that knew him, knew a kind hearted person. There are countless stories we will remember about Lawrence that will help ease us through his sudden passing.
He is survived by his wife Susan; his brother Ronald "Gunner" Gradias and sister Laverne (Keith) Welch; sons Bob (Tricia) Gradias, Allen Gradias and Mathew (Jean) Gradias; grand kids Kate (Daniel) Turek, Daniel Gradias, Davina (Mike) Arias, Selena (Armando) Ramirez, Tomio Gradias, Macey Gradias and Finn Gradias; great grand kids Aiden, Aaliyah and Enzo; and many nieces and nephews.