Lindsay Forsythe Tellefson
1957 - 2012, Santa Barbara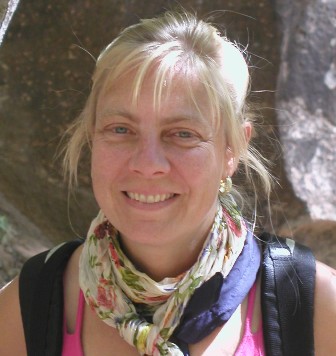 Lindsay McGee Tellefson, born March 12, 1957, died December 29, 2012. A Phi Beta Kappa graduate of The Colorado College, her career was focused on Major Gift Giving and Development. Her last position was as Director of Philanthropy-Western Region, for Heifer International. Lindsay recently returned from Guatemala where she was evaluating the success and impact of Heifer programs that were helping villagers become self-sufficient and sustainable.
Previously Lindsay was Acting Vice-President in Washington D.C. and major fundraiser for The Ocean Conservancy. Prior to that she served as Development Officer for The Nature Conservancy in Chicago, IL. When she moved to California in the mid-90's she worked in Development for the Santa Barbara Museum of Art and was Director of their Ridley Tree Education program.
In the late 1970's, Lindsay was a founding member of The Remains Theatre Company in Chicago. A start-up company at the time, the seven members acted, directed, and wrote much of their material. Their original adaptation of Melville's Moby Dick won The Jeffersonian Award for original productions.
Lindsay's joyous and generous nature and her creativity endeared her to friends, associates, and family, and was instrumental in her successes. She and her husband Bob loved nature and the ocean, hiking, kayaking and deep sea diving. Lindsay's greatest pleasures were sunset walks on the beach, gardening, and searching the stars.

Lindsay is survived by her husband Robert; her parents Winston and Susan McGee; her sister Chaunda (William) Wild, and nephew Everett Wild. Remembrances can be made to Heifer International 5500 Bolsa Ave, Huntington, CA 92649