Robert "Bob" Hummer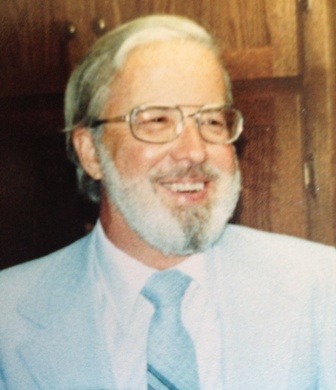 Robert "Bob" Hummer passed away at his home in Green Valley, AZ on April 15th at age 90. Born in Chicago, Bob grew up in Delphos OH and completed his undergraduate and graduate work in physics at Northwestern University.
After college, Bob worked as a civilian employee of the Navy at the China Lake Station in the Mojave Desert. Thankfully, Bob moved his family to Santa Barbara in 1958, where he began his 22-year career with Santa Barbara Research Center. His career included supervising the development of weather satellites which produced the now-familiar TV images of weather patterns, Landsat earth-mapping, and equipment used on the Pioneer 10 and 11 explorations of Jupiter, Saturn & Mars. His team also developed the tracking system that guided the Surveyor – the first spacecraft to land on the moon – safely to its intended destination.
After retirement, Bob moved to Green Valley where he was active in the local camera club and hiking club. He took up lapidary, copper sculpting, and often had several home improvement projects going at one time.
Bob is survived by his loving wife of 25 years, Betty (Farnum) Hummer, four children: Steven Hummer, Alissa Hummer and Laurie Hummer of Santa Barbara, and Carolyn Hummer (Brenda Hoff) of Santa Rosa; two adored grandchildren: Claire Hummer and Drew Zecher of Santa Barbara; and his former wife, Marjorie Hummer of Santa Barbara.
Dad lived a long and happy life, was respected by his peers and colleagues, and was well loved by family and friends. You can't ask for much more than that. Per his wishes, there will be no services.