Leslie Stuart Lane
1953 - 2014, Santa Barbara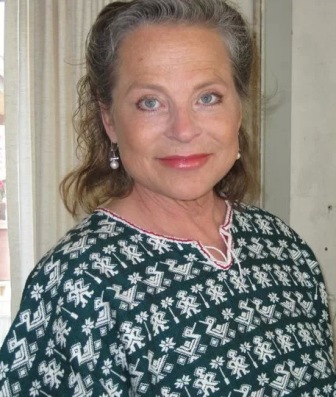 January 23, 1953 - February 12, 2014
Leslie Stuart Lane, 60, of Santa Barbara, CA passed unexpectedly, February 12, 2014. She drifted away peacefully in her sleep.
Leslie was born in Pasadena, CA, on January 23, 1953, to Paul Ellsworth & Gloria Thyra McCullough. She graduated from San Marcos High School and was seeking a degree in Nursing at Santa Barbara City College.
Leslie was a banker and loan officer for Santa Barbara Bank and Trust for many years and was recognized consistently throughout that time for her outstanding work. She met many of her best friends and lifelong soul-sisters working for the bank and was a dedicated student throughout her lifetime. She was known for dedicating any and all of the time she had to her loving friends and family. She was an exceptional seamstress and master ribbon-worker, who made stunning creations that were unparalleled and was known for her beautiful flower arrangements, which followed her wherever she went. She read thousands of books throughout her lifetime as a California native, she worshiped the sun and loved nature.
There are so many beautiful ways that Leslie affected each and every person she came across, but most of all we will remember her unique laugh we could hear for miles around, and her big beautiful smile that radiated right this and touched our hearts forever.
She was survived by her one-and-only daughter Emily Shawnna-Page Mowrey (Lane) of Santa Barbara, CA & her son-in-law Daryll Allan Mowrey of Lemoore, CA; her three beautiful grandchildren Kyani Jayne-Nakia Mowrey; Michael Ethan Mowrey; & Julie Ann Mowrey; as well as her loving brothers; Jeffrey Page McCullough of Santa Barbara, CA; & Sean McCullough of Santa Cruz, CA. She was also survived by her ex-husband and friend Michael Arthur Lane; and an abundance of very close friends who were her family.
A celebration for Leslie will be held at @ 12:00 PM, March 1st @ Jeff & Susanna Menelli's home. For more information about the celebration and sending flowers please contact TianaMenelli@gmail.com