Robert Wendell Reynolds
1928 - 2014, Santa Barbara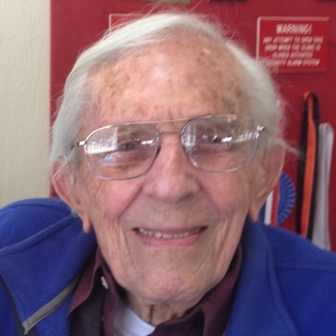 On February 27th Robert Wendell Reynolds passed away peacefully, with his daughter Wendy and close friend Mary Ann Kestner at his side. Wendell, as family and friends knew him, was born March 4, 1928 in Lorenzo, Nebraska, to parents Robert and Lois Reynolds. He married Bonita 'Bonnie' Carole Myers on June 3, 1951, having two daughters and a son. Wendell worked in many fields including the railroad, lumber mills and service in the US Navy. In 1963 the family moved to Santa Barbara, California where he went to school, later working with NASA in micro engineering. In 1975 Wendell and Bonnie started a business called Bondell Awards & Trophies, which continued until shortly before his death, five days shy of age 86. Wendell was a master engraver and not only loved his work but treated everyone coming into his shop as a friend. His amazing optimism and humor-filled inspiration radiated well beyond the sphere of his business, making him a role model and hero for many in his community.
Preceding him in death were his wife Bonnie, daughter Pamela, son Steven, one brother and a sister. Surviving are his daughter Wendy Reynolds-Cohn and husband Michael Cohn of Albuquerque, NM, brother Donald Reynolds of Eagle Point, Oregon, grandchildren Waylon Shipman and Leah Blanyer, as well as many nieces and nephews and four great granddaughters.
A memorial celebrating Wendell's life will be announced and held in the coming months. For details email peterlackner@mac.com
In lieu of flowers, donations can be made in memory of the Robert Wendell Reynolds family to: ARC of Santa Barbara, 4501 Cathedral Oaks Rd., Santa Barbara, California 93110.