James Vincent Zambelli
1948 - 2016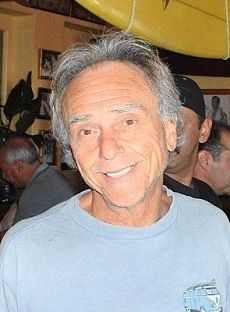 Jimmy was born in Philadelphia, PA on 6/8/48 and went to The Lord 1/4/16. Raised on the east coast, he made his way to Santa Barbara in 1994 and never left!
Jimmy was a tough competitor. In his "younger days" he was an outstanding golfer! Even battling cancer he looked forward to "Pool Night" Tuesdays at Don Q's.
He loved fishing, playing the ponies, long rides in his silver Corvette.
Preceded in death by his grandparents Albi & Mazli Zambelli, parents Vincente & Lucille Zambelli; survived by his son Anthony and wife Ann of NY; brothers Michael and Joseph, and sister Linda, 7 nieces and newphews and 17 grand nieces and nephews. A tilt of the head and a rye smile and "Ataboy. Go get 'em, kid." He will be missed by so many!
Thank you to Dr. Woliver and all of the staff at the Cancer Center and Cottage Hospital. A celebration of life will be held at Leadbetter Beach on Sunday, 1/17 at 11am. In lieu of flowers, donations may be made to Cancer Foundation of Santa Barbara.