Stephen (Steve) Metsch
1944 - 2017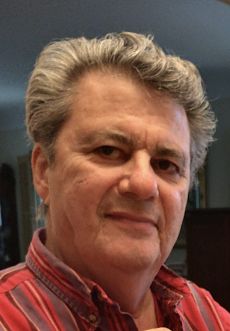 The youngest of three children, Steve was born on April 12, 1944 in the Bronx, New York, to Fred and Lilly Metsch. He is survived by his wife of 40 years, Sharon Metsch, his brother Burton Metsch and sister Sheila Pereira.
Steve spent most of his childhood in the Bronx and attended the Bronx High School of Science and CCNY. During the height of the Vietnam War, Steve received his architectural degree. Instead of enlisting, he chose to join the Peace Corps and was appointed the official architect of the country of Belize.
After serving in the Peace Corps, Steve returned to New York City where he became an established architect until he moved to Santa Barbara in 1973.
Steve distinguished himself in the Santa Barbara architectural community, beginning with his 34 year partnership at the firm, then known as Grant Pedersen Phillips Architects. He started as an office assistant and was elevated to partner in short order, at which time the firm became known as Phillips, Metsch, Sweeney and Moore, (PMSM). He retired as a senior principal in the firm in 2007.
During his career, Steve contributed to major architectural projects in Santa Barbara and around the state of California. His expertise was in all aspects of construction. There wasn't a code that he couldn't quote. He directed numerous projects for PMSM, notably the drive through Santa Barbara Savings Bank on Anacapa Street (now Union Bank), and the renovation of Saint Francis Hospital (now the site of Cottage Hospital's employee housing). He also worked on several school and university projects at UCSB as well as SBCC. One of his personally most rewarding projects was planning and supervising many renovations at Mission Terrace. He also laid much of the groundwork for the construction of Hann Hall at the Music Academy of the West.
Before his retirement he freely offered his expertise to the budding non-profit Animal Shelter Assistance Program (ASAP) by designing and overseeing the buildout of their present cat shelter which is located on the grounds of County Animal Services in Goleta.
Steve considered his most challenging and rewarding project to have served as the Architect of Record for the much-acclaimed renovation of the Granada Theatre, Santa Barbara's premier performing arts venue.
After his retirement from PMSM, Steve served on the board of Santa Barbara's professional theater company, Ensemble Theatre. In that role, he was instrumental in the design and development of Ensemble's new home, the renovated New Vic Theater in downtown Santa Barbara.
Always involved in Santa Barbara's professional and community life, Steve served stints as president of the Santa Barbara Chapter of the American Institute of Architects (AIA), as member of the County of Santa Barbara Architectural Review Board, and as a member of other civic and environmental organizations.
In retirement Steve enjoyed wood-working in his home shop, where he planned and carried out various renovations and enhancements to his and Sharon's home.
After a two year battle with multiple myeloma, Steve quickly passed away during a sudden relapse. In lieu of flowers please make a donation in Steve's name to any local nonprofit working toward the protection of our fragile and challenged environment. A Celebration of Life will take place on Sunday March 26, 2017. Friends of Steve interested in attending should contact Sharon Metsch at sharonasap@cox.net.