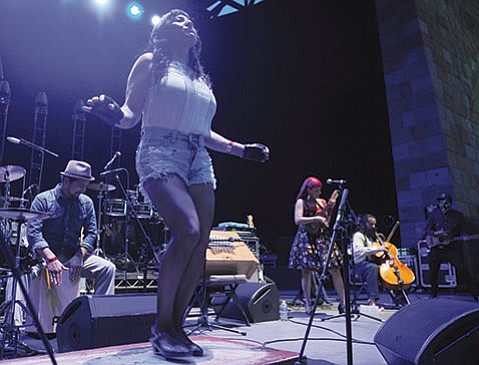 MUSIC FOR THE PEOPLE: Several thousand area schoolchildren will have the opportunity to see Las
Cafeteras (pictured above during last fall's Día de los Muertos show at the S.B. Bowl) perform live next
week at venues big and small throughout the county free of charge. The Los Angeles–based band will be
putting on a series of shows and educational workshops from Guadalupe to Carpinteria as part of their
five-day residency with the ¡Viva el Arte de Santa Bárbara! program.