Will Engel
Call Will at 805-965-5208.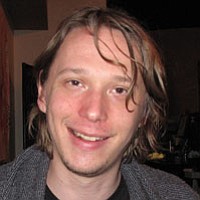 Will Engel (willengel.com) loves the Santa Barbara Independent community. Online, in print, and in person he delivers advertising space and effectively utilizes social media space to help you get the results you need.
Will loves making numbers grow. His knowledge, creative abilities, and communication skills help him produce powerful impact across a multitude of platforms.
Will loves social media. He uses every tool, exponentially exploding the popularity of sites he administers, and often doubling totals within a week.
Will loves writing. His strong skills come across in articles he composes for the Indy such as interviews with fellow Wesleyan grad and multiple Grammy Nominee Tierney Sutton. In addition, Will's original music includes his album This Could Be Heaven and live gigs from Sunset Blvd. to SOhO.
Will holds dear countless signed letters thanking him in writing for his service. Call 805-729-6779 or email will@independent.com. Will is poised to help you find a strong advertising/marketing print and/or online plan.
In the ever-evolving story of success, Will knows the Indy community is a galaxy of superstars shining together: a partnership that continues to be cherished.

Recent stories