Announcement
Tyler Thomas Appointed Director of Winemaking For Dierberg & Star Lane Wineries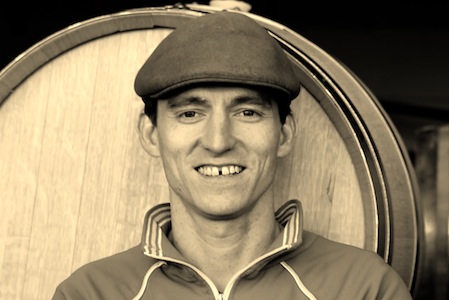 Thomas will oversee production at the wineries, both located within the greater Santa Barbara County appellation. Dierberg Vineyards produces site-driven Pinot Noirs and Chardonnays from its estate vineyards in Santa Rita Hills and Santa Maria.
Star Lane is located in the Happy Canyon sub-appellation, where the focus is on producing Bordeaux-variety-based wines of elegance and typicity.
Thomas completed his B.S. and M.S. degrees in Botany at Colorado State University, and received a masters in Viticulture and Enology at U.C. Davis. Before joining Dierberg and Star Lane, he was the winemaker at Donelan Family Wines in Sonoma County.
He credits his French grandmother for instilling in him a profound appreciation for all things epicurean.
"I'm am very happy to be calling Santa Barbara County my new home. I have long admired both the people and the wines from the area and am excited to get the chance to work with such incredible estate properties. We have loved living in Sonoma County, and we're looking forward to setting down some roots in Santa Barbara."
He continues, "My first full-time harvest job, as an intern, was in 2003 at Fiddlehead Cellars. The entire valley made its imprint on me then as I sampled vineyards in both Happy Canyon and Sta. Rita Hills. To be returning now after 10 years to make site driven estate wines is thrilling."