California Cannabis Expo in San Francisco
Exhibitors, Investors, and Marketers Bloom in This New Industry
MJIC is one of the most important companies in the cannabis industry. CEO David Friedman has put together a group that operates conferences as well as consults to and invests in future industry winners. Just a couple of weeks ago they held their California Cannabis Business Expo at the Hilton on Union Square in San Francisco, and it was well worth the visit.
The Show and Its Operator
The San Francisco event has a wide array of company offerings. As you might expect there were many software firms selling their services relating to compliance and inventory tracking. The Foria booth was certainly an eye catcher for many attendees. This company makes two main cannabis-infused products for women. The company states that one helps ease problems related to the menstrual cycle while the other even more provocative item enhances the sexual experience. I was very impressed with company personnel, especially founder Mathew Gerson, and from what I hear, dispensaries are selling out of Foria quickly.
Exhibiting companies ran the gambit from corporately well organized to mom-and-pop operations. On the floor below there was a full day of half-hour industry panels and presentations from knowledgeable guest speakers. Subjects often were geared toward attendees trying to figure out how they could fit into this business.
What kind of business background fits best in this exploding industry? "Entrepreneurial skills are a must," according to John Downs, MJIC managing director who heads up MJIC Solutions. This is a rapidly changing business and executives will have to navigate a constantly changing set of rules as government regulatory agencies find their way.
"Most cannabis firms lack the extensive financial knowledge they will need to grow and compete," added Downs. His firm does have an answer, though, with its CFO Worldwide program. They can connect the cannabis owner to a virtual CFO via phone or Skype to handle an array of problems. CEO David Friedman pioneered this idea in other industries and is now turning this effort to cannabis.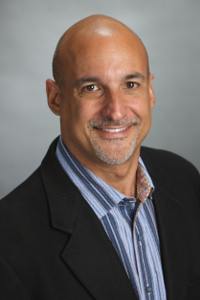 The future of the cannabis industry is being molded by experienced businessmen like Friedman. His background includes 25 years of investing in private companies through venture capital firms or family offices. He is a past CFO and still equity partner of the Alpha Pages with responsibility for acquiring media properties such as Futures Now and Modern Trader magazine. At MJIC, Friedman and his cohorts are fully capable of handling all due diligence for cannabis investors.
A Dinner to Remember
Last week I was able to organize a meeting between renowned marijuana expert Dr. David Bearman and hydroponic pioneer Graham Shaw of Graham's Brand. We gathered for a sumptuous feast at a well-known steakhouse in Buellton. There was never a loss for words during this three-hour dinner, and I learned a great deal from both. Bearman is unsurpassed in his historical knowledge as evidenced by his two volume set Drugs Are Not the Devil's Tools. He did learn a thing or two from Shaw, who I see as a Humboldt-based grower doing everything right.
Interestingly both men were somewhat skeptical about the ballot issues being proposed in November. They are both in favor of legalization but wary of the special interests that are drafting these measures. Dr. Bearman is also a sought-after expert witness on marijuana-related cases. (More on our talk in future columns.)
Cannabis Marketing
As the cannabis industry comes becomes more mainstream, it will need to use the best marketing tools available. Celeste Miranda at The Cannabis Marketing Lab has assembled a team to handle many of these needs all under one roof. To get started they can handle all website design and graphic arts issues. Their search engine optimization specialists will get you to the top of Google and all other searches. In-house social media experts handle Facebook, Twitter, YouTube, and Instagram. They also handle all content from websites to press releases.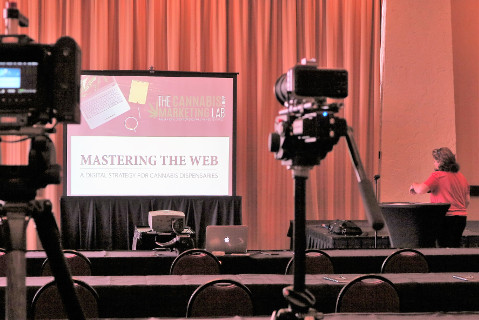 Miranda has run her own firm for close to 10 years now, just a bit north of us in the San Luis Obispo area. A little over four years ago she saw the need for her services in the cannabis field and jumped in. She has over 40 customers nationwide and is a frequent speaker at marijuana business conferences. Delegating these activities to a firm like this seems to be way more cost effective than hiring full-time employees for each duty. A top industry conference operator told me privately that he is surprised by all she can do and for such a reasonable price.