Bend, Oregon for Sporting Enthusiasts
A Short Flight out of Santa Barbara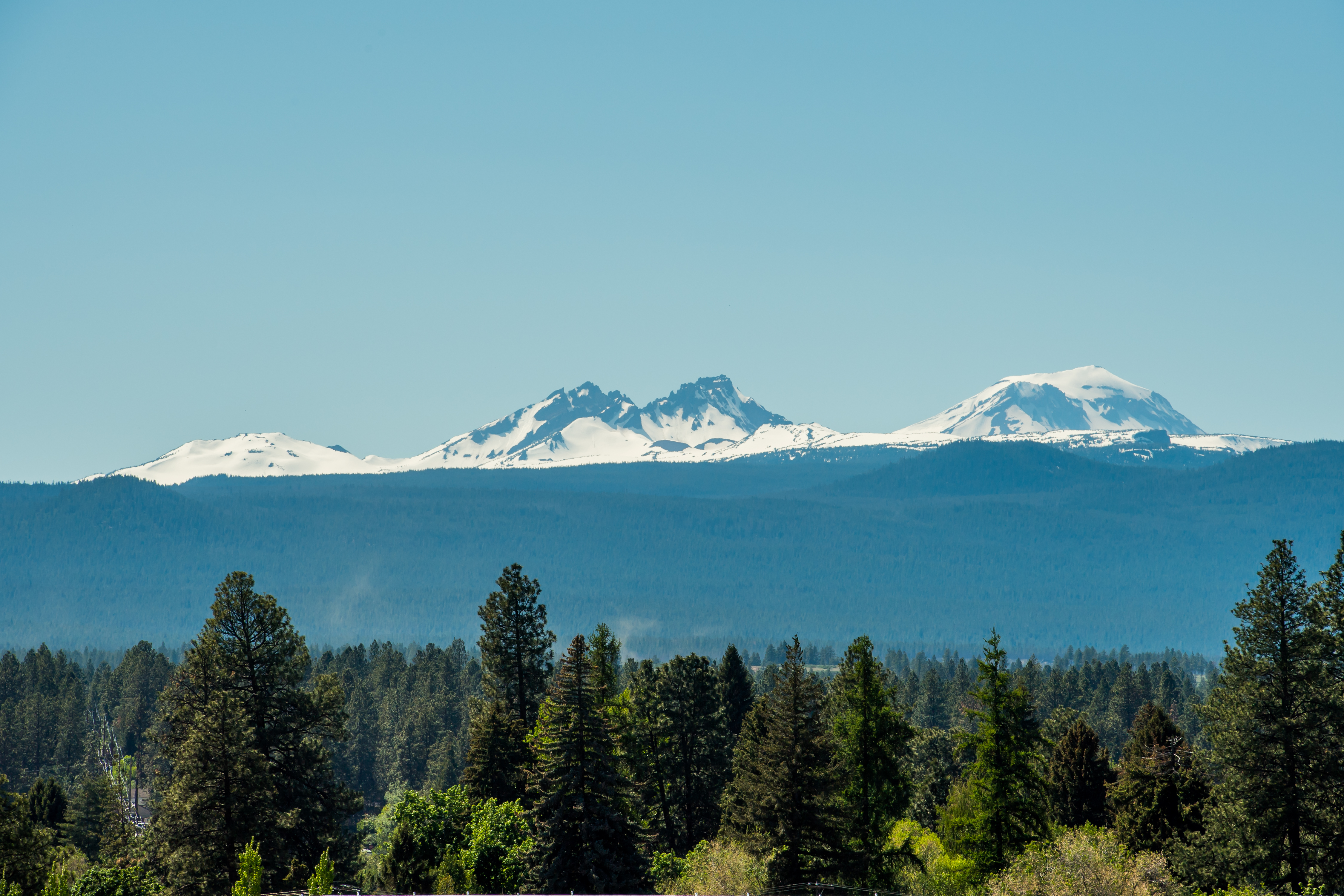 Multi-sport enthusiasts will have a hard time finding a better place to visit than Bend, Oregon. Breathtaking skiing, snowboarding, hiking, water rafting, biking, and golf are all within 30 minutes of this very updated western town. Downtown Bend has seen a lot of upscale development putting it in a class with Colorado's elite resort towns like Aspen, Vail, and Beaver Creek.
The Town
Several decades have passed since my last visit to the Bend area and, wow, what a difference. To start with, the Bend Parkway has added many extensions, making the town much more navigable without losing any of its charm. This makes getting downtown from different resort areas much easier, and the area is thriving as a result.
New restaurants, shops, and luxury condominiums have sprouted up, all designed to fit a very strict architectural code. The western feel to the town has been preserved while allowing for all the comforts high-end travelers expect.
As you walk through downtown views of the Cascade Mountains are never far away. Set in the high desert of Oregon, Bend has an abundance of sunshine with very low rainfall totals. Bring sunscreen. The town, too, has become something of a mecca for craft breweries, so you might want to factor in an afternoon or evening to explore these suds.
The Hotel
The Doubletree Bend enjoys a hilltop setting just steps from downtown. This very comfortable hotel is just what you need after a long day on the slopes. The rooms are updated with all the modern trappings including LCD flat screen TV's, ergonomic office chair and workspace, down pillows and bedding, and oversized bathroom areas.
As Bend has become known for its fine dining, it has attracted a lot of talented chefs. The Doubletree is no exception, with a sumptuous buffet breakfast waiting each morning. Maybe it was just the fresh mountain air, but everything seemed to taste better here, including the locally sourced berries. You will leave this hotel with visions of this morning buffet for sure. For complete details visit Doubletree3.hilton.com.
The Sports
Mt. Bachelor is a 20-minute drive from downtown and a very scenic drive. The resort is currently reporting snow depth of 118 inches at the base and 150 inches at the summit. Great skiing, of course, but the resort also offers snowboarding, tubing, and even a dog-sled ride on the 4,300 skiable acres. As spring and summer approach, the mountain bikers take over here; there are plenty of hiking options, also.
Bend might actually be over-golfed if there is such a thing. An abundance of options await. Those in search of a high-end experience should check out Tetherow, which was originally slated to be an elite private club. Right now it is open to the public, and what a high desert masterpiece it is. The course was designed by David McClay Kidd who also has Bandon Dunes in his credits. Much of the Cascade Range will be in view here, including Broken Top and the Three Sisters peaks. Tetherow was recently ranked #1 Best New Course You Can Play by Golf Magazine.
The Food
Just down the hill from the Doubletree and not more than 50 yards away is one of Bend's finest restaurants, Tim Garling's Jackalope Grill. Chef Tim has an extensive culinary background that started with training years ago at La Varenne Culinary School in Paris. For 20 years he was rated one of the 10 best chefs in Utah by Zagat.
This expertise was quickly realized on our part as we sampled his escargot and fried calamari appetizers. Not to be outdone, the grilled British Columbia king salmon was expertly prepared and delicious. The Jackalope Grill features indoor and outdoor dining with an experienced serving crew. Plan ahead, and visit Jackalopegrill.com.
Getting There
There are several nonstop flights a day on various airlines from LAX to the Bend area airport in Redmond, Oregon. I have found the most success with Alaska Airlines. United has a couple of direct flights daily from Santa Barbara with a short stop in SFO.
Ventura/Oxnard Daytrip
When the skies clear up for a day or two, local golfers in search of an expedition would do well to check out River Ridge Golf Course in Oxnard. This 36-hole complex offers panoramic vistas of the nearby mountains stretching from Ventura on the north end all the way to Camarillo to the south. The River Ridge Café is a great place to dine before or after golf or if you are just in the area. They have indoor and outdoor dining and very good food.
If you are in the mood for pizza, wine, and sports, check out Settebello with its distinctive Pizza Napolitana style of cooking. Located in the very vibrant Collection at Riverpark, this eatery features comfortable booths and a large contemporary bar area with all you favorite sports teams on the big screens. My Capricciosa pizza was really good and more than I could handle. Doggie Bag please. Visit Settebello.net for more information.