SBIFF
Locals Only Showcases History, Future of The Press Room
Gareth Kelly's Documentary About Ortega Street Bar Will Premiere at SBIFF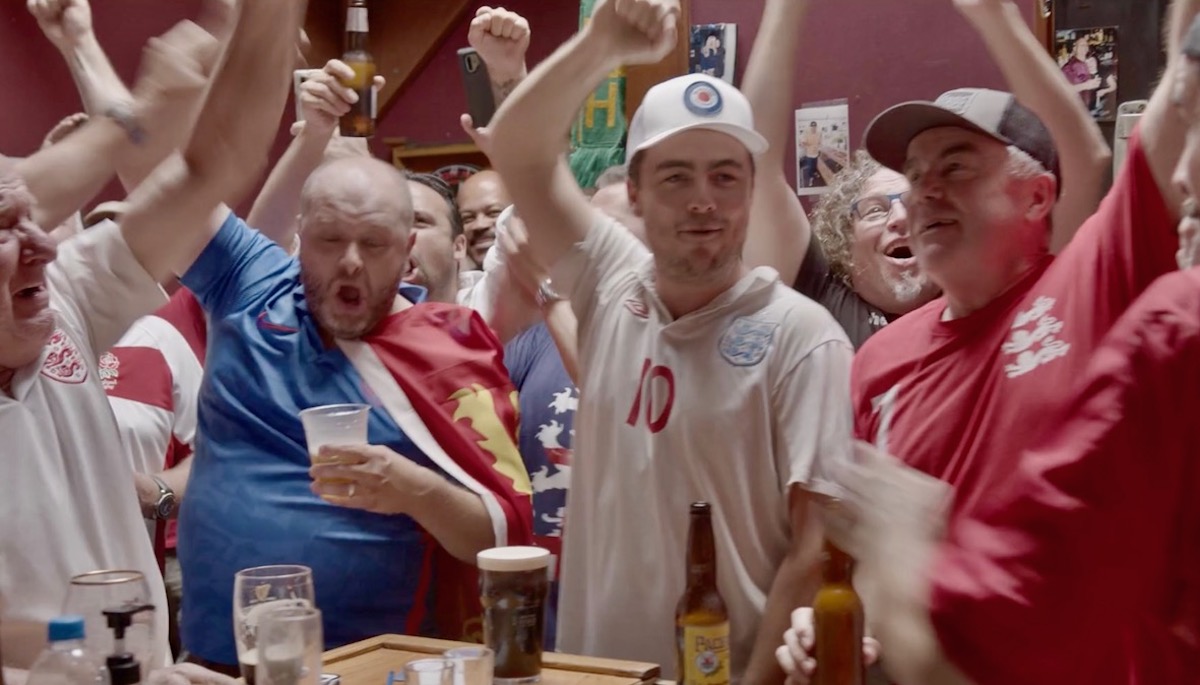 Upon opening in 1985, The Press Room on East Ortega Street became downtown Santa Barbara's headquarters for fans of ale, soccer, and pub-powered camaraderie. Despite steady success and a more fervent football following than ever, the English-style bar is repeatedly on the chopping block, as plans for a boutique hotel move slowly through the city's planning process. It's the second development scheme eyed for this somewhat dusty block off of State Street, following plans for an upscale housing development that were eventually scrapped.
This juxtaposition of happiness and fear is at the heart of Locals Only, a short documentary profiling the bar's history and unknown future, through the eyes of its founder and owner James "Raf" Rafferty. Raf enjoys the support of many in his plight to keep the bar open, including more than 16,000 people who signed a petition — more people than voted for the winning mayor in the last election.
The story resonates deeply with writer-director Gareth Kelly and producer Travis Vassallo, both proud patrons of the pub. Kelly, who is originally from England and also a regular contributor to this publication, answered a few of my questions via email.
Your English and football roots run deep, right?
I'm from a tiny village in the North West of England about 90 minutes from Manchester. My grandad was a former professional footballer from the lower leagues. He loved all sports and instilled that love in me. But he had an extra special place in his heart for Manchester United — the way they played, fast and exciting; the way they wanted to operate as a club with honor and integrity; their manager Sir Matt Busby and, of course, the Munich air disaster on February 6, 1958 where the plane carrying the Manchester United team, known famously as the Busby Babes, crashed, killing 23 of the 44 passengers including eight players. I'm a Manchester United fan because of him.
What does this bar bring to the United States that other establishments do not?
The Press Room is a true community of souls from all walks of life. It may not look like much from the outside but it's the people inside who make it special. Whether you're having a bad day at work, are feeling down or simply want to celebrate life, The Press Room will be there for you, no matter who you are or where you're from with zero judgment. It's a true proper "local" as we call them in the U.K.
What's the latest on the proposed development project?
I believe the developer filed new plans for a boutique hotel, as a hotel gets around the rule of requiring any affordable housing. This seems a rather sneaky way around things, but that's how the current rules appear to be written. Last I heard the planning commission had looked favorably on the new plan.
Does Raf consider retirement or does he want to keep it open for the long-haul?
I can't speak for him, but in conversations, he does seem happy to retire in the not too distant future and spend his days traveling to watch Manchester United overseas. But he also wants the pub to survive for his kids who all work behind the bar themselves, and he hopes they will keep it alive for another 25 years at least!
What's your favorite Press Room memory?
Oh boy. I have so many! I took a well known celeb there from the film festival a few years ago. I've celebrated numerous birthdays there, and last year I was humbled by the number of people who came to watch the People's Premiere of my first film from last year's festival.
But I think my favorite memory has to be the 2018 World Cup when England beat Colombia on penalties to make the semifinal. England hasn't won many penalty shootouts in my lifetime, so to be there and experience it in the quarter finals of a World Cup surrounded by fellow inebriated England fans was pretty special. I celebrated so hard my wedding ring flew off and into the crowd! Luckily I found it!
4·1·1
Locals Only will premiere at the Fiesta 5 Theater on Tuesday, February 14, at 7:40 p.m. as part of the Santa Barbara Shorts — Community, Arts, & Connection series, and screen again on Wednesday February 15, at the Metro 4. There will be another screening and afterparty on Saturday, February 18, at The Press Room at 7:30 p.m. All are invited. See bowlinefilms.com.
---
Support the Santa Barbara Independent through a long-term or a single contribution.
---