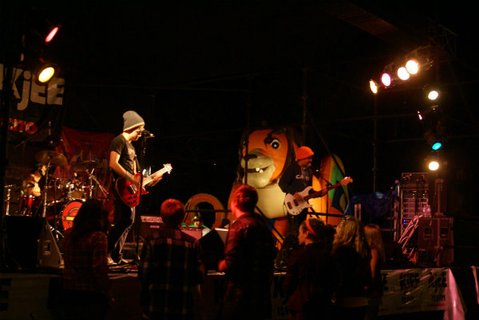 50 Below

"A Wreck"

Musicians
Sound description: Straight forward, driving hard rock
RIYL: blink-182, Foo Fighters, Incubus
Email: jsunmally@gmail.com
History
50 Below was formed when Jason Mally met Ethan Harb at Jensen's. They immediately hit it off musically and decided to form a band. Ethan recruited Noah Zisser, with whom he had previously worked, to play bass. They have been performing all around Santa Barbara since May 2011.
Upcoming shows
None scheduled
Formed
2011, Santa Barbara, CA
Influences
blink-182, Foo Fighters, Red Hot Chili Peppers, Incubus, Yellowcard, Pennywise
Current status
Working on many new original songs, booking shows, and playing gigs.