S.B. High School Theatre: "Carrie the Musical"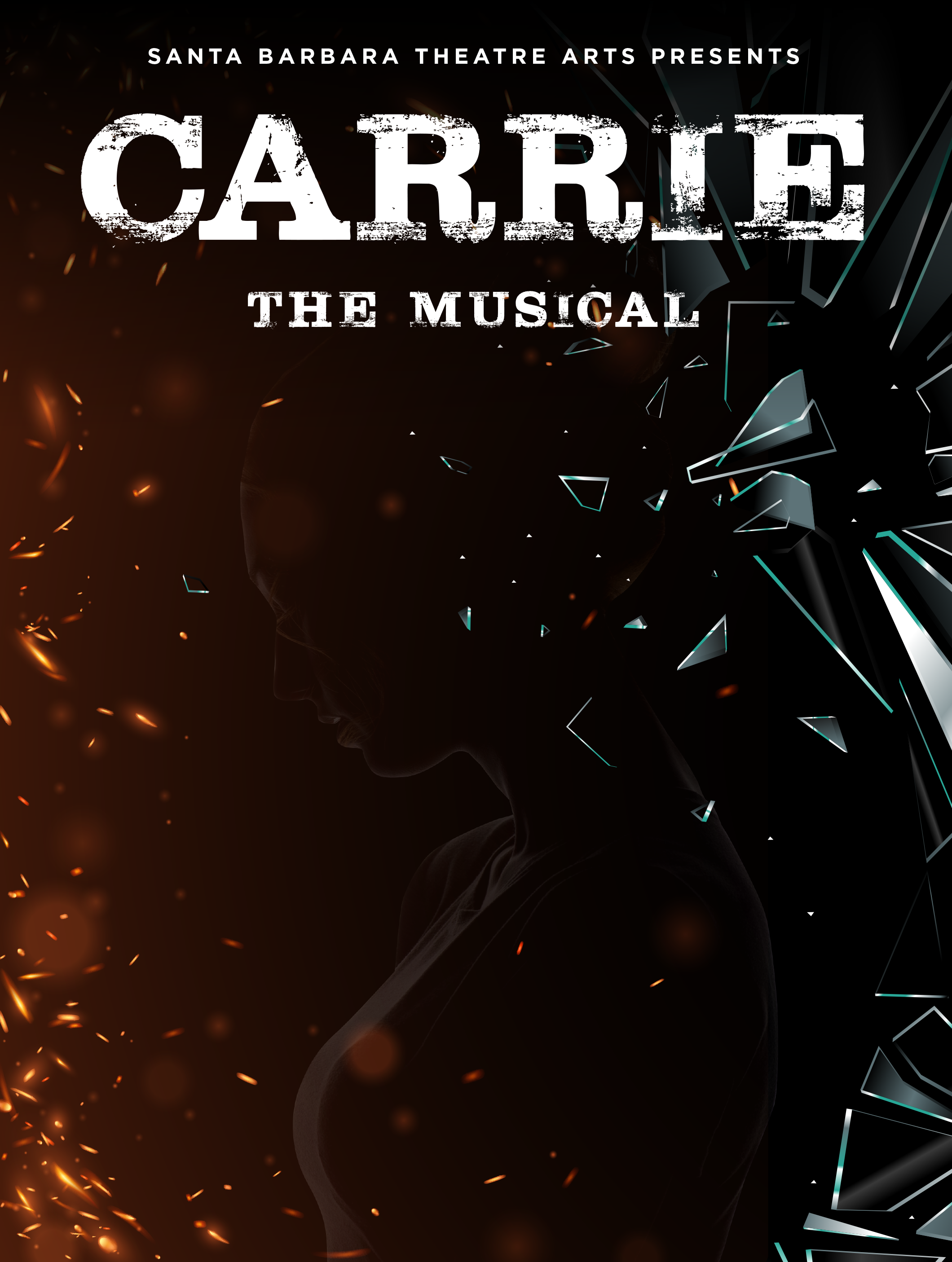 Arts
Best Bet
High School
Performing Arts
Theater
S.B. High School Theatre
**Events may have been canceled or postponed. Please contact the venue to confirm the event.
Date & Time
Fri, Nov 05 7:00 PM - 9:00 PM
Sat, Nov 06 7:00 PM - 9:00 PM
Fri, Nov 12 7:00 PM - 9:00 PM
Sat, Nov 13 7:00 PM - 9:00 PM
Sun, Nov 14 2:00 PM - 4:00 PM
Address (map)
700 E. Anapamu St, Santa Barbara, CA 93101
SBHS THEATRE ARTS PRESENTS
Carrie the Musical
by Michael Gore, Dean Pitchford, Lawrence D. Cohen adapted from the book Carrie by Stephen King
Based on Stephen King's bestselling novel, Carrie White is a misfit. At school, she's an outcast who's bullied by the popular crowd, and virtually invisible to everyone else. At home, she's at the mercy of her loving but cruelly over-protective mother. But Carrie's just discovered she has a special power, and if pushed too far, she's not afraid to use it.
●  Performance Dates: Nov 5, 6, 12, 13 at 7pm and Nov 14 @ 2pm
●  Tickets: $10 student/senior, $15 general admission, $25 reserved seat
●  To purchase tickets and make donations visit our website www.sbhstheatre.com and click on "Tickets" or go directly to the ticketing page at sbhsca.booktix.com. On-line sales end 3 hours before curtain on each performance date.
●  Tickets may also be purchased at the door on the night of the event. Please note that reserved seats will not be sold at the door. They must be purchased on-line.
●  All patrons must show proof of COVID vaccination or a 72-hour negative COVID test result in order to view the performance. Masks must be worn at all times while in the theatre.
SBHS Theatre Arts has entertained audiences for years! Their most recent shows includeHead Over Heels, Firebringer, Matilda, In the Heights, The Last Five Years, Crybaby, and Urinetown.
Performance Dates: Nov 5, 6, 12, 13 at 7pm and Nov 14 @ 2pm