College Night Out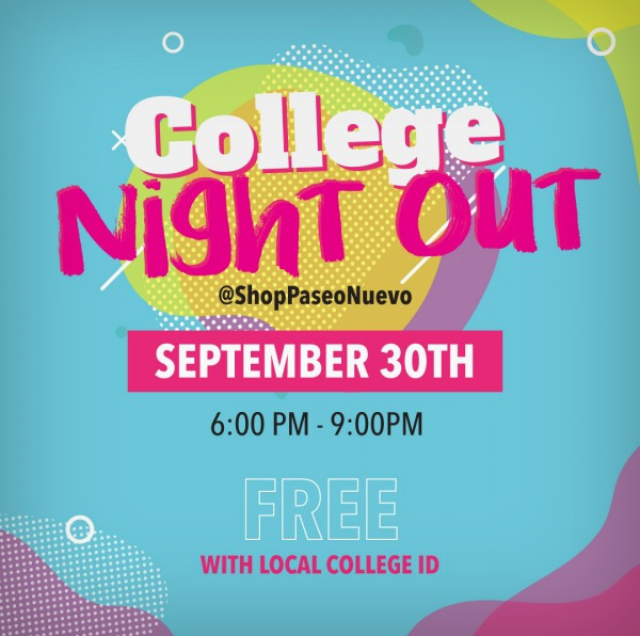 Best Bet
College/University
Paseo Nuevo
**Events may have been canceled or postponed. Please contact the venue to confirm the event.
Date & Time
Thu, Sep 30 6:00 PM - 9:00 PM
Address (map)
651 Paseo Nuevo, Santa Barbara, CA 93101
FREE FREE FREE just for local college students. Get ready for College Night Out at Paseo Nuevo!
This one-night event on September 30th, 6-9 pm, will be filled with prize wheels, jumbo yard games, backpack swag bags, free food & drink sampling, giveaways, SILENT DISCO DJ's and more!
For extra Credit text COLLEGE to 89881 to get all the things! Follow us on Snapchat to see the event live on our story @ShopPaseoNuevo