In-Person: Luca Stricagnoli, Italian Acoustic Guitarist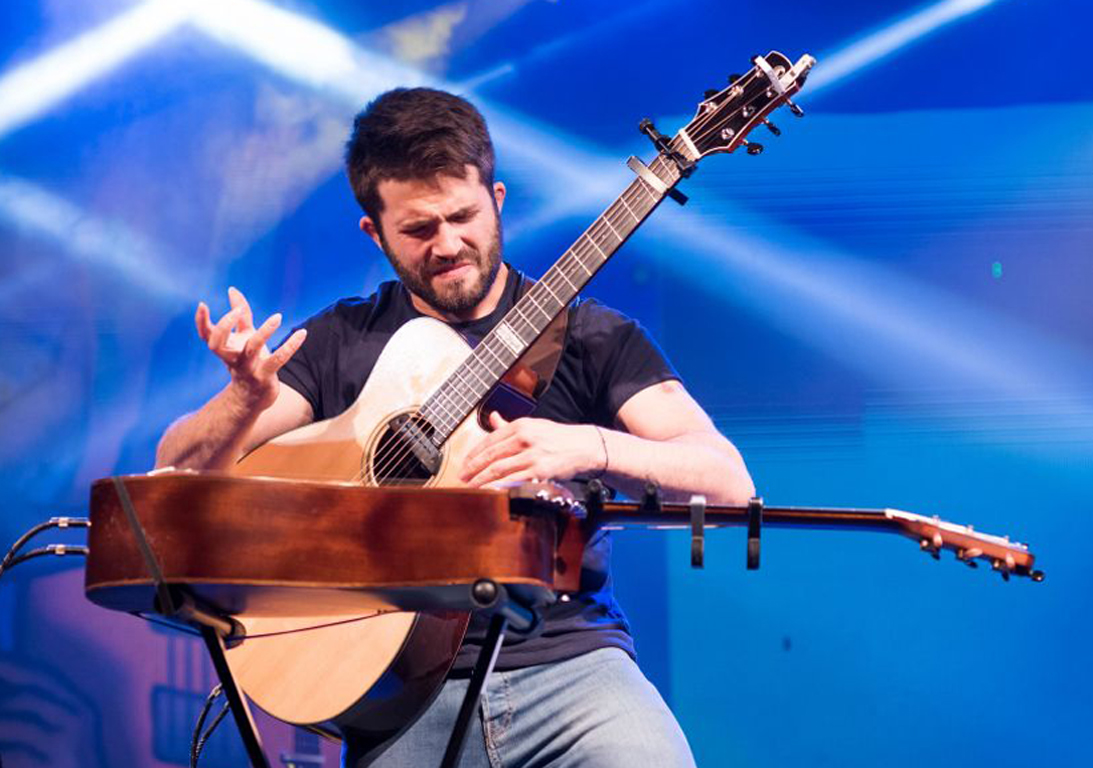 Best Bet
Music - Live
Performance
SOhO Restaurant & Music Club
**Events may have been canceled or postponed. Please contact the venue to confirm the event.
Date & Time
Sun, Oct 17 7:30 PM - 9:30 PM
Venue (website)
SOhO Restaurant & Music Club
SBAcoustic is thrilled to present Luca Stricagnoli, an astonishing Italian fingerstyle guitarist, on Sunday, October 17, 2021, at SOhO on his first US tour date.
With his music videos having Internet views exceeding 100 million and bookings in more than 20 countries and front of audiences up to 12,000 people, Luca Stricagnoli is one of the most interesting acoustic guitarists in the world.
Using up to five guitars in the same piece & modified capos, Luca continually leaves his audiences in awe and wondering what's next. The show consists of a succession of incredible guitar performances, each different than the others. One guitar, two guitars at the same time, a guitar with three necks, guitars played with feet, with a kitchen knife, or laying horizontally: people won't believe their eyes and ears. From rock to pop, from soundtracks to hip hop, from arrangements to originals, surprising and full of twists, never repetitive or boring, the show will surely be remembered.
In addition to his astonishing guitar playing, Luca brings an enthusiastic energy to the stage that makes him a true entertainer. His concert is filled with jokes and anecdotes that explain through fun and humor the story behind what's happening.
Reserved seats are just $22 at www.sohosb.com.
SBAcoustic is 100% volunteer & non-profit, offering the best bargain in live, world-class acoustic music, anywhere, anytime. Proof of Vax (or negative test within 72 hours if medically unable to be vax'd) required. For more information for this and upcoming concerts, please visit www.sbacoustic.com