In-Person: Revisiting Jimmy's Oriental Gardens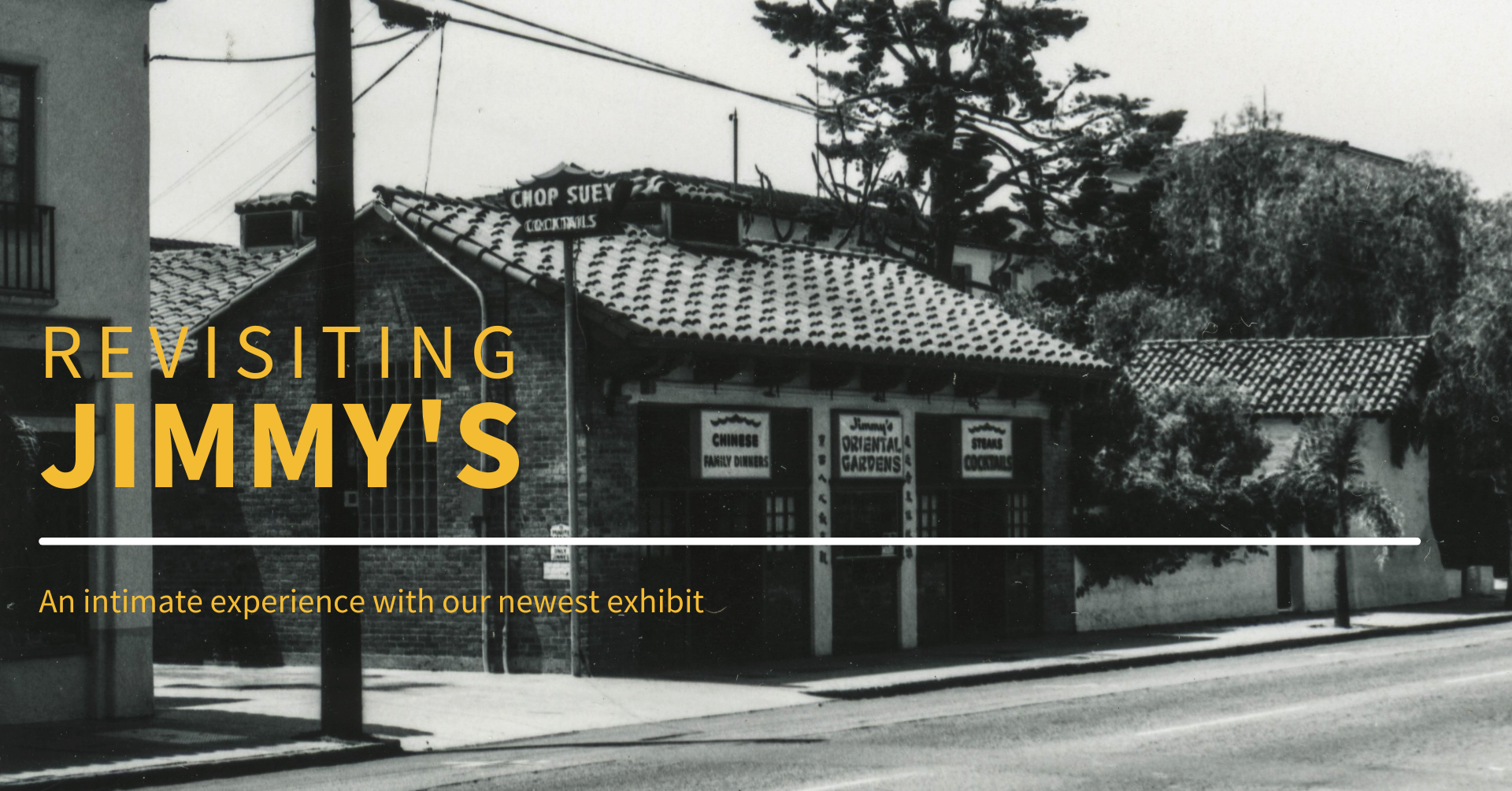 Best Bet
Community
Non Profit
El Presidio de Santa Barbara State Historic Park
**Events may have been canceled or postponed. Please contact the venue to confirm the event.
Date & Time
Sat, Oct 30 4:00 PM - 5:30 PM
Venue (website)
El Presidio de Santa Barbara State Historic Park
Join us on October 30, 2021 – for an afternoon of Asian American history in and around El Presidio SHP. Learn about Santa Barbara's Nihonmachi (Japan Town), take a neighborhood history tour, and experience a private viewing of our newest exhibit celebrating the history of Jimmy's Oriental Gardens at the Pickle Room. Originally opened in 1947, for over sixty years Jimmy's Oriental Gardens served the community and was the last Chinese-run business in new Chinatown.
Guests will be able to sip on a Mai Tai and sample signature egg rolls, courtesy of the Pickle Room, and SBTHP will have a few surprise artifacts on display from the Presidio Neighborhood and of course, Jimmy's.