Advanced Beach Volleyball
Take your game to the next level by learning advanced techniques and drills for doubles play with Brant Lee. Ages 16 and up. Mon., Wed. evenings, July 9-Aug. 1, 6-8pm. $65/$55 RDC. East Beach Volleyball Courts. Call 897-2680.
Beach Guard/Junior Lifeguard Instructor Training
Sat., Apr. 14, 21, 9:30am, Cabrillo Bathhouse, 1118 E. Cabrillo Blvd. Priority for job placement will be given to candidates who test on earlier test date.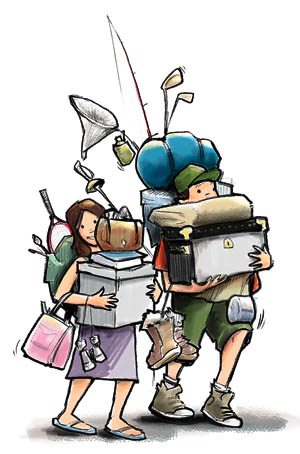 Illustration by Ben Ciccati