Here are some of the structures and cultures under the S.B. Trust for Historic Preservation's wing.
Bonilla House: Ranch manager, stagecoach driver, and Lobero Theatre musician Florentino Bonilla built this home in 1887 on the foundations of the old presidio, which the trust acquired with a donation from Pearl Chase in 1972. It may be moved in future years to be adjacent to the Cota-Know House as part of an education and visitor's center.
Buenaventura Pico Adobe: Located behind the Presidio complex is this former 1850s-era home of Anita and Buenaventura Pico, whose grandfather Santiago came to California with the 1776 De Anza expedition. The cedar shingles and gabled roof show the transition between Mexican and American construction styles. It was purchased by the trust in 1976 from the Quentin Richard family.
Cota-Knox House: One of the oldest brick structures in town, José Lobero (namesake of the theater across the street) built this in 1871 for his mother-in-law, Francisca Cota, who died just six years later. It was later purchased by prominent physician Samuel Knox. It was purchased by the trust in 1976 from the Quentin Richard family.
Casa De la Guerra: Originally built 1819-1827 by former Presidio commander Captain José de la Guerra, this home across from De la Guerra Plaza and City Hall is an example of genteel Californio culture, with changing exhibits, lots of public gatherings, and even the Fiesta beer garden each August. It was donated by the Suski family to the trust in 1971, with restoration work going 1991-2006.
El Paseo: Donated to the trust in 1971 by the Suski family, then sold amid much controversy in 1989, and now owned by SIMA, the trust still holds a historic easement over the walls and ceilings of this mini-mall, which was built in 1922 and inspired Spanish Colonial Revival architecture throughout Southern California. Highlights include the St. Francis Ceiling (in the lobby outside of the El Paseo Restaurant); the Ranchero Room upstairs, where famous Western artists decorated the walls; the ornately decorated ceiling of the Gold Room inside the Wine Cask; and artist Edward Borein's studio (now a private office).
El Presidio State Historic Park: A partial reconstruction on the exact site of the original European settlement in Santa Barbara, the Presidio features El Cuartel (the second-oldest building in California, not a replica), the Canedo Adobe, the chapel, commandante's quarters, heritage gardens, and more. It's the site of numerous festivals, concerts, lectures, and events throughout the year. Archaeological excavations began in 1965, the first lots were purchased by the trust in 1966, and initial reconstruction work occurred 1974-1981. Today, work on the northwest corner persists, and the trust continues to buy properties and convey them to the state park.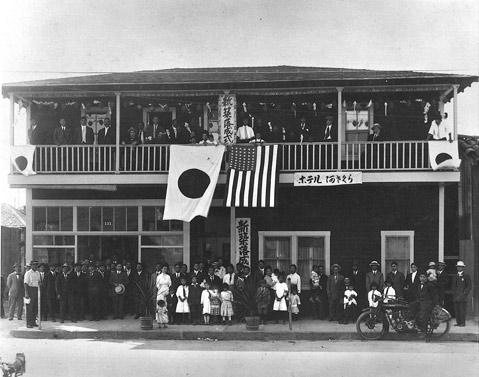 SBTHP