Winston Churchill is credited with saying, "The victors write the history." Now, unlike Churchill's time, history is being constantly rewritten or reinvented by online bloggers, blowhards, and bilious lurkers who are uninformed at best and biased at worst. They possess all the credibility of snake oil sellers and Ponzi schemers.
Goleta has been the recipient of such revisionism since cityhood, so you'd think we'd be used to it by now. But two recent assertions by faux historians really need to be tested against the facts. The first is that Goleta Now!, the group that led Goleta to cityhood, excluded Isla Vista (I.V.) from the City of Goleta proposal solely for economic reasons. This assertion is premised on the second equally false notion that I.V. is a stagnant, sordid pesthole grossly needing expensive infrastructure. Both assertions are as sound a blob of jello on the San Andreas Fault.
The primary reason Goleta Now! did not include I.V. was that polled Goleta residents said they'd vote against cityhood if Isla Vista were included. Previous cityhood proposals that included I.V. had either failed to get on the ballot or lost at the polls several times before.
I experienced that opposition firsthand when helping gather Goleta cityhood petition signatures. Many Goleta residents I met expressed fear that a majority of students would be elected to Goleta's city council. Others feared the potential influence of I.V. students, mostly renters, on local decisions such as imposing taxes on Goleta property owners. It was clear to everyone involved that had I.V. been included in the Goleta Now! proposal, we wouldn't gather enough signatures to even get cityhood on the ballot.
It is also worth noting that during the Goleta Now! push for cityhood, there was little or no push from I.V. residents to be included in Goleta cityhood boundaries. To my knowledge, no one contacted Goleta Now! leaders asking for I.V. to be included before or while cityhood petition signatures were being gathered. Only at the final step, when the proposal had reached Santa Barbara's Local Agency Formation Commission (LAFCO) did a small group of I.V. residents ask for the townlet to be included.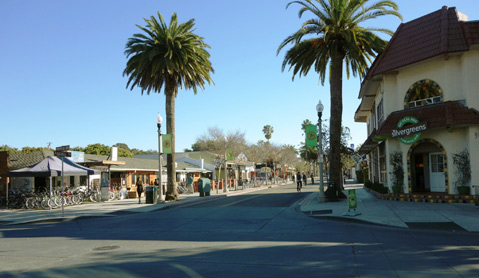 George Relles