My passion for wilderness hiking in the Santa Barbara backcountry quickened after living abroad for a few years in the 1970s and during yearly trips to Greece, Germany, and France ever since. After trekking in the Austrian Alps and hiking in the Bavarian national forest with German friends, when I returned to Santa Barbara, my UCSB running buddy, Frank Hudson, led me into the San Rafael Wilderness on numerous day hikes, and then backpacks. For many years I also led student groups from Crane School into local primitive zones within Los Padres National Forest.
In the course of week-long walking odysseys down the Manzana and then east and "up" the lower Sisquoc River, the slow realization has dawned that this green riparian reality forms one of the most enchanting and stimulating realms of all those I've encountered. Neuroscientists now think that the amygdala and hippocampus carry out the human brain's integrative and creative functions, and the next question is how to stimulate these regions so our imagination is even more fertile. While Faulkner and others chose booze, and there's a wide repertoire of legal drugs out there, I'm suggesting something both safer and simpler.
Most of us casually accept the revivifying power of jaunts into nature — but excursions to places like Hurricane Deck help us to go deeper: Adding solitude to the beauty, you will find your creative side even more stimulated.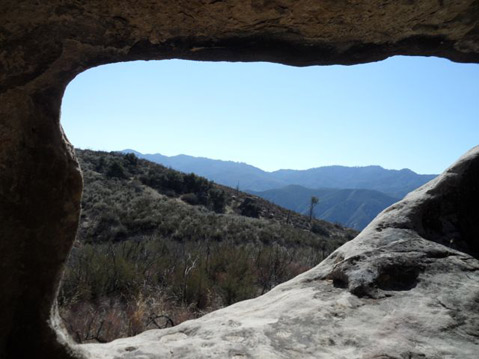 By Dan McCaslin