The dead will dance this Friday, October 30, when Kinky, Bomba Estéreo, La Santa Cecilia, and Chicano Batman head the third annual Día de los Muertos Celebration at the Santa Barbara Bowl. Joined by Conjunto Zacamandu and DJ Carlos Niño, the lineup will feature some of the most innovative, daring, and groundbreaking Latin acts of the moment. Here's a look at three of them.
Kinky
The members of Kinky are known for being electronic music pioneers, and in 2015 they pushed the envelope yet again by unplugging their electronic instruments. Using bicycle spokes, trash cans, and toy machine guns, the Monterrey, Mexico‒based band pushed boundaries into almost avant-garde territory in its quest to try new things ​— ​hence the band name. "Kinkys are very exploring, very experimenting, and that's what we love to do," said keyboardist Ulises Lozano.
The band has gained worldwide acclaim for straddling and intermixing musical and cultural borders. They are currently working on new material inspired by the more melodic approach offered through their MTV Unplugged performances. "Of course we love our electronica, but we will enhance it with what we have learned from Unplugged," Lozano said, adding that "always expanding, always being open to new stuff" has given the band such longevity.
"We are celebrating life and death, and we are happy to be able to be a part of a cycle," Lozano said of the upcoming performance at the Bowl. With a song like "Despues del After," about the big party that awaits in the afterlife, Kinky will get all kinds of bones shaking with its techno-funk grooves.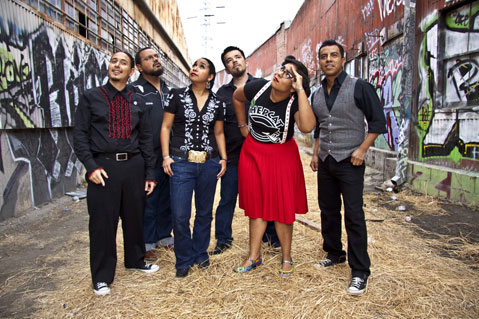 By Courtesy Photo