A parade of Deltopia partygoers took over the streets of Isla Vista last weekend, but for the second straight year, arrests and citations went down dramatically compared to previous beachside blowouts.
An estimated 3,500 people showed up this year, a stark difference to the almost 10,000 at 2015's springtime affair. In a statement, Sheriff's Office spokesperson Kelly Hoover said no major incidents were reported. She thanked both UCSB and SBCC for their efforts to encourage students to stay safe.
UCSB hosted events for its students during the weekend as an alternative to the unsanctioned party, and the Keep Isla Vista Safe coalition campaigned with ads for personal responsibility.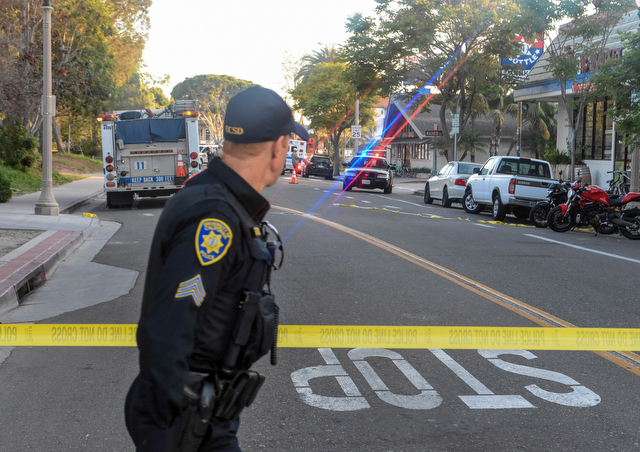 By Vostok Bernal