Like the proverbial dog who has finally caught the car, County Supervisor Salud Carbajal has to be asking himself, "Now what?"
Carbajal, a moderate Democrat, beat out Republican rival Justin Fareed to represent Santa Barbara and San Luis Obispo counties in Congress by about 20,000 votes. Last Wednesday, Fareed conceded defeat, beseeching God ​— ​via Twitter ​— ​to guide Carbajal so that he may "serve us well."
For Carbajal, victory isn't exactly how he imagined it. He fully expected Hillary Clinton would win and that Democrats would take control of the Senate. Neither happened, and Carbajal ​— ​like the rest of the nation ​— ​is still pondering the historic moment and what went wrong. After being sworn in January 2, Carbajal will find himself not just a rookie member of Congress but a member of the minority party when Republicans control both houses of Congress and Donald Trump rules the roost at the White House.
Carbajal was in D.C. two weeks ago for congressional orientation; he's there again this week. In between, he met with Independent editor Nick Welsh to discuss his thoughts about moving to Washington in such historically unprecedented circumstances. The following is an edited version of that conversation.
How do you make sense of the election outcome? Well, it doesn't make sense. First of all, Donald Trump whipped up a base based on his incendiary behavior of being misogynous and his racist remarks. There's a certain constituency that he mobilized, and he appealed to it. And then he expanded that by appealing to a number of working people across the board who felt that neither party has provided the type of economic opportunities they would like to see. So I think it's the economics. This is the first generation that's expected to not do better than the previous generation.
Who do you think the real Donald Trump is? I think the jury's out on this guy. He's an enigma who's said a lot of crazy things. And the question is, is he going to pursue all of those wild things or only some of them because this was just a game for him to get to where he's at now? Is he going to be more practical? Is he going to be this evil person? It's a mixed bag. If you look at some of his appointments, they're just really out there.
Do you worry about things boiling over racially? I do worry about that because it's already polarized; the stew's been stewing, and it's bubbling. The question is, does it bubble over? And do we go back to days of the '60s where coalitions of people ​— ​women, minorities ​— ​feel their civil rights aren't protected? I do hope [Trump] gets more practical because I am afraid the future could be fraught with protests like we've never seen before.
What do Democrats need to do so working people feel they're being listened to? It's focusing on economic opportunity and prosperity. When we talk about education, we're talking about preparing the workforce for the future. If you want to talk about working families, raise the minimum wage. California has gone to $15 an hour, but throughout the country, it's $7.25. When it comes to infrastructure, it sounds like Trump is interested, but where he wants to spend maybe $1 trillion, the Democrats want to spend $4 trillion.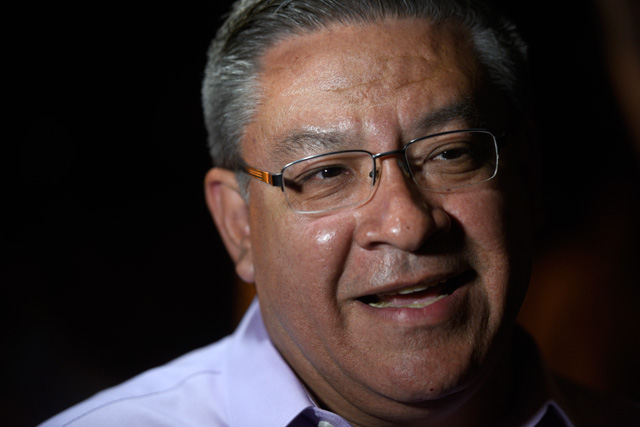 By Paul Wellman