With habitat loss, disease, and pollution ravaging frog and toad populations around the world, the Santa Barbara Zoo's chapter of FrogWatch U.S.A., a program of the Association of Zoos and Aquariums, is recruiting volunteers to listen in on the calls of resident amphibians.
The greater Santa Barbara area is home to nine different species of frogs and toads, each with its own unique call, which volunteers, dubbed "citizen scientists," learn about in a three-hour training session at the zoo. In addition to learning to identify anurans' ribbits and croaks, participants learn about their wetland habitats, their importance to the ecosystem, and the variety of threats that have left a third of the species worldwide in danger of extinction.
With their permeable skin, frogs and toads are especially sensitive to their environment, and declining numbers can indicate that something has gone wrong in their habitat. In order to gauge the health of this region's populations, volunteers stake out a spot in a wetland habitat 30 or more minutes after sunset and prick up their ears. After two minutes of letting the amphibians acclimate to their presence, participants listen for another three minutes to the types and intensities of calls.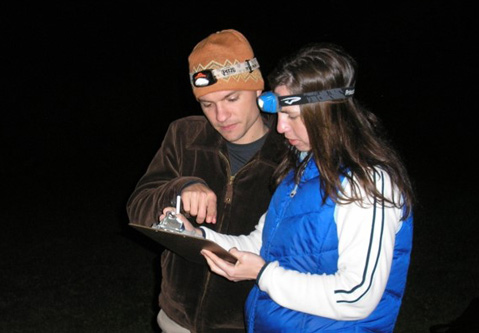 By Courtesy Photo