How does a community rise from the ashes of tragedy, phoenix-like, to make itself anew?
That was the question for young and old at "The Beloved Community," the first annual Isla Vista Conference, held partly at UCSB's Embarcadero Hall, the very site where rioting students burned down the Bank of America in 1970, enraged by the Vietnam War, the draft, and their own disenfranchisement.
The bank was "the biggest capitalist thing" in Isla Vista, said Dick Flacks, a UCSB professor emeritus of sociology, speaking to an audience of about 30 people on Saturday and recalling the chaotic Year of Rebellion. But in the aftermath of vandalism, riots, beatings, arrests, and the police shooting of a UCSB student (the police called it accidental), came a "tremendous period of ferment and activity," Flacks said.
"The past two years reminds me of that time," he said. "The spirit seems to come back whenever people are faced with a crisis that brings them together."
Many participants in the two-day conference spoke about their efforts to improve conditions for 15,000 Isla Vistans as a transformational experience. What happens in this student ghetto plagued by alcohol-fueled crime and overcrowded, dilapidated housing stock, they said, turns out to be just as important as what happens at the prestigious campus next door.
The weekend event, named after the phrase that Dr. Martin Luther King Jr. used for a just community, was dedicated to the memory of the six UCSB students who were murdered in Isla Vista on May 23, 2014. The killer also shot himself.
"It's been two years — a breath and a blink," said Melissa Cohen, general manager of the Isla Vista Food Cooperative, who told the audience she had spent half of her 34 years in the community."
"I hope we can keep telling the story," Cohen said. "That's what will keep the memory of not just the six, but the seven, alive."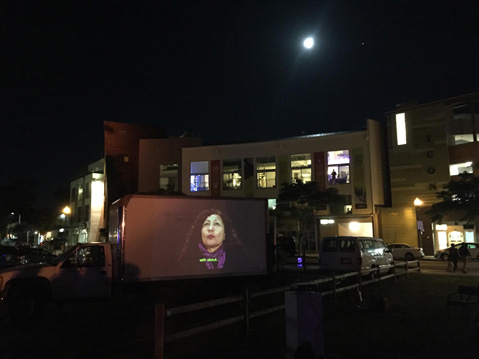 Kim Yasuda