Getting humbled by your peers can be a deeply difficult experience. But when the person serving up that slice of humble pie is a quiet and petite teenage girl, well, you just have to surrender to the jaw-dropping magnificence of it all.
Such is the Abby Brown experience. Freshly minted at 19 years young, Brown, for all her unassuming sweetness on land, is an absolute monster of ferocity when paddling on the open ocean.
Though a relative newcomer to the sport of prone paddling, the blonde-haired, blue-eyed La Colina Junior High School alum has won three of the Northern Hemisphere's most prestigious paddle contests over the past four months. And this week, in the warm waters off Fiji, Brown may be crowned the world's best, as she has a legitimate shot at winning the International Surfing Association's Paddleboard Championship.
Simply put, she's gnarly, and she's just getting started.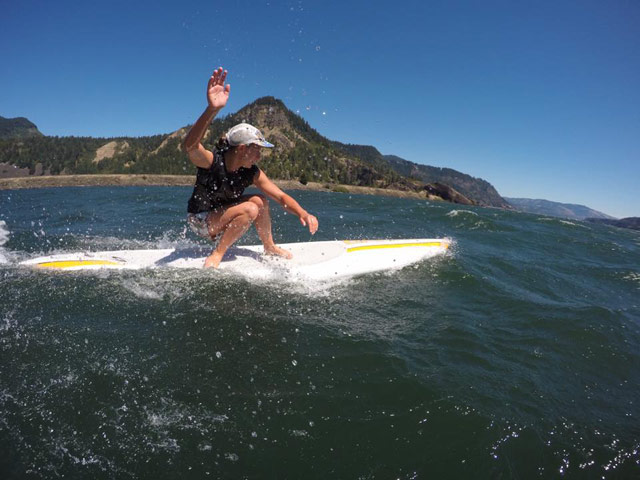 Jack Bark