Raised in Hawai'i, Morehouse worked at Le Café Stella and Stella Mare's and then helped open Seven Bar & Kitchen in the Funk Zone back in 2013. He departed briefly to work alongside nationally respected mixologist Julian Cox at the short-lived Nuance on lower State Street in 2015, then returned to take over the bar at Seven, where the focus is "Americana."
He's proud of the modern spin he puts on old classics, including the following:
• Beekeeper, a Penicillin that uses American whiskey instead of Scotch, with honey syrup, macerated ginger, lemon bitters, and a touch of ginger beer.
• Moscow Mule, which uses American potato vodka and a chamomile tea that blend the cocktail together.
• Old-Fashioned, which employs elements of the Fancy Free, using a maraschino liqueur rather than muddled fruit.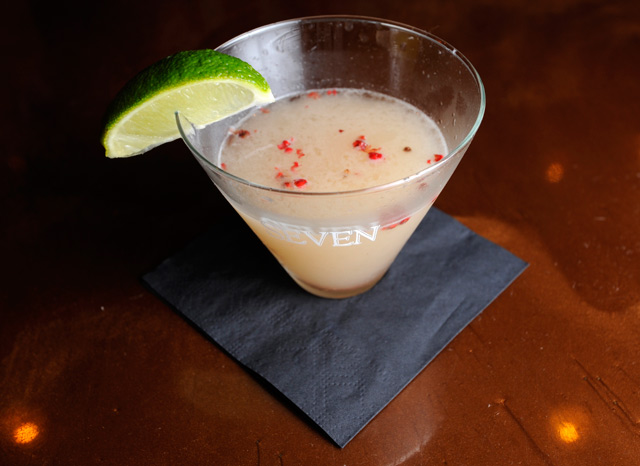 By Paul Wellman