A man in a navy-blue jumpsuit stood on Highway 192 in Montecito next to what looked like a pool-repair truck. One of California's largest wildfires raged just a few miles away. His long hair tucked behind a workman's cap did not identify him as one of the 8,300 firefighters battling the 260,000-acre scorcher.
The man in the jumpsuit was not a pool-repair worker; he was in the protection business. He worked for a private firefighting company that was contracted to do "structure protection" for a house nearby, on Buena Vista Drive. It was Sunday, December 10, a week before the Thomas Fire ripped west near multimillion Montecito estates owned by Oprah Winfrey, Katy Perry, Rob Lowe, and Julia Louis-Dreyfus, among others.
The company, Mt. Adams Wildfire, based out of the Sacramento area, is just one of many private companies that have been spotted throughout Montecito to "wrap" expensive homes hidden by lush foliage. The workers coat buildings with white foam or bright pink retardant to douse embers that fly onto roofs or underneath the eaves. They trim back brush and clear debris. Their work is largely preventive rather than active firefighting. "We are not there when the fire is 200 feet away," said Irene Rhodes, owner of Consumer Fire Products based in Goleta. "That's how people get hurt."
Private fire-protection companies are sent by high-end insurance companies, such as Chubb or AIG. Others are hired by individual homeowners. By one estimate, they pay $3,500 per day on top of a $5,000 retainer fee.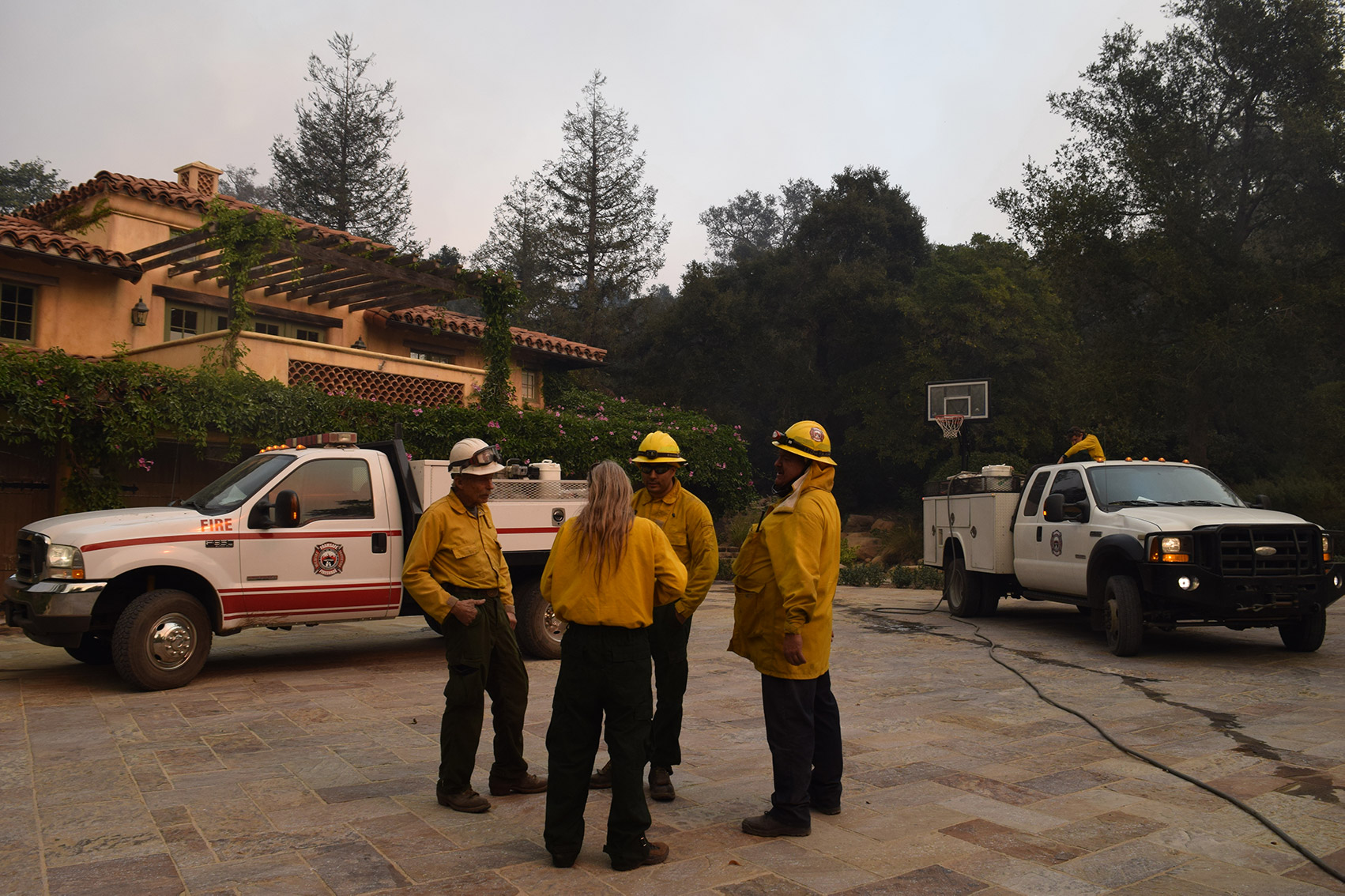 By Courtesy Photo