Maybe you've felt it on a cold winter night, nestled by a crackling fire, or maybe it's sitting around a kitchen table with friends as comfortable as your broken-in pair of shoes. Defined as "a quality of coziness and comfortable conviviality that engenders a feeling of contentment," there's no direct English translation for this Danish buzzword, which we also wrote about just last month. But one visit to the charming new Oat Bakery can provide a clear understanding.
"In Denmark, there is such a culture around bakeries, and that's what we want to create here," explained co-owner Louise Ulrich of her blooming business, which was inspired by the nutritionally dense and delicious bread baked by her mother, Else Ulrich, while growing up in Denmark.
Walking into the unassuming bakery on West Haley Street, I was greeted by the scent of fresh bread, piles of buns speckled with seeds and grains, and a warm welcome from Louise Ulrich, her husband/co-owner, Lou Fontana, and even Else herself, who was in town for Thanksgiving.
"You can see the people behind the bread and what goes into the bread," Fontana explained of their idea to keep their bakery open for retail sales while focusing on wholesale orders. "You get to build relationships with people you normally wouldn't meet."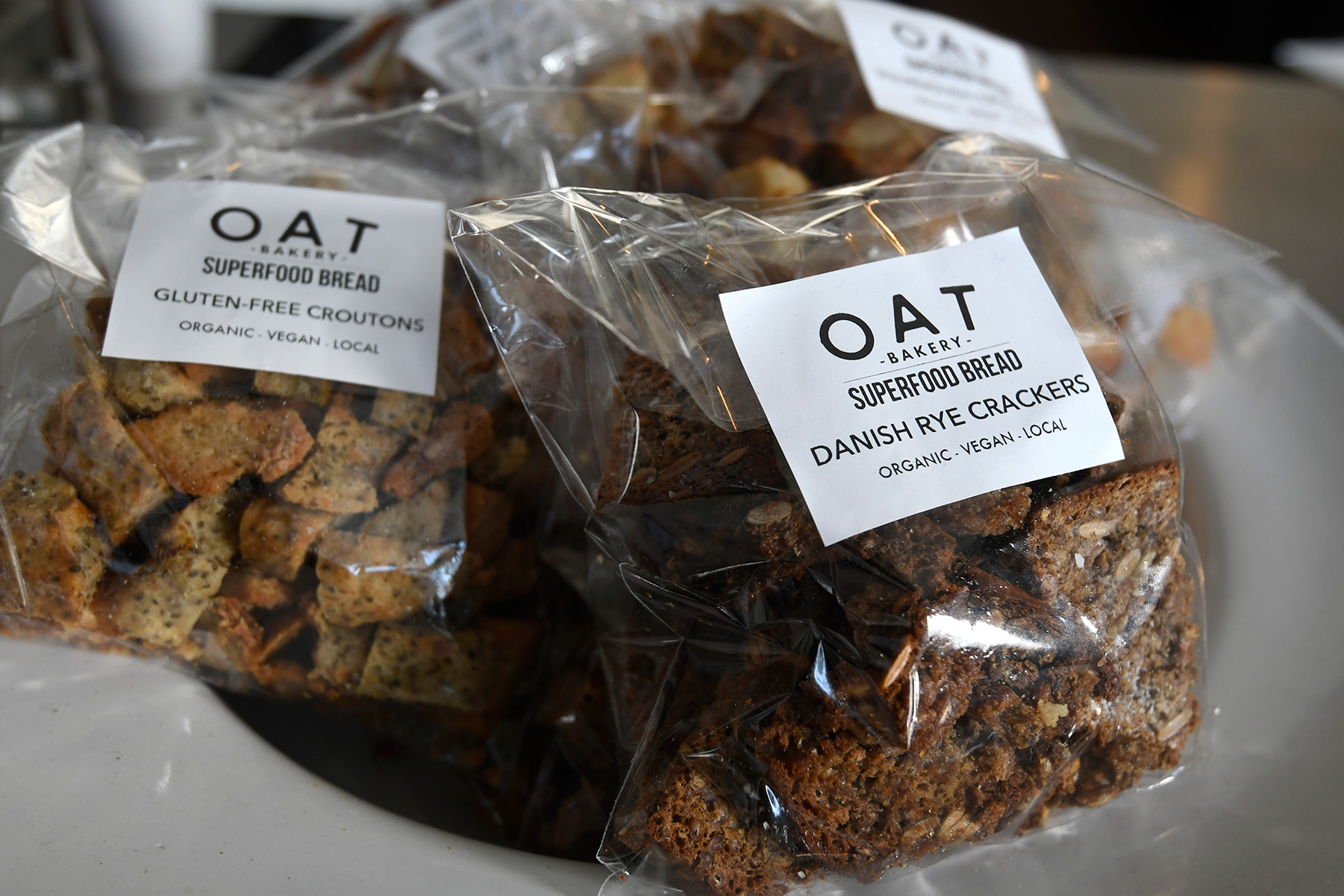 By Paul Wellman