I don't often need to ride elevators, living here in Santa Barbara. Even the four floors up to the top of the courthouse tower, and my favorite local rooftop view, are walkable. When I was invited to visit a penthouse unit in the Sevilla building last week, I was instructed to take the elevator up. As I walked out of the elevator and toward the front door, I realized that this fourth-floor vantage point offered ocean, mountain, and city views to rival anywhere else in town.
I walked in the front door and was dumbstruck by one of the most stunning architectural elements I've encountered in a residential building. The living room ceiling is a dramatic concave dome over the span of the entire room. Reminiscent of a domed chapel ceiling in Europe, this feature is a classic. Yet its clean, contemporary lines set the tone for high style with an unexpected twist, and that esthetic continues throughout this home.
The rest of the living room does not pale in comparison. It's a large, airy room open to the kitchen on one side, and with two sets of French doors leading outside to a patio straight ahead. Spacious enough to offer a dining area as well as multiple seating areas, including one around the fireplace that is certain to be a gathering spot.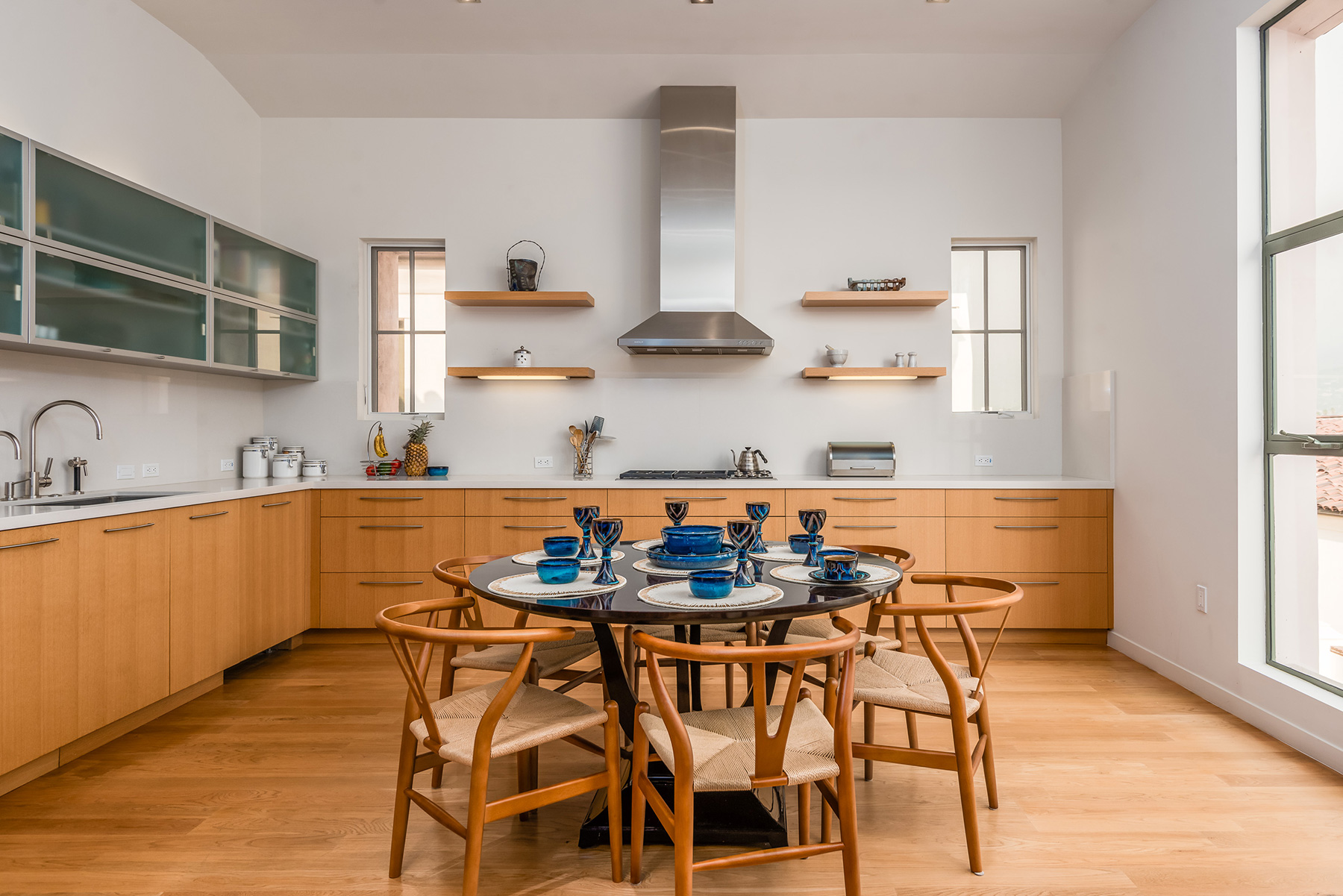 By Courtesy Photo